Clear Anti Hair Fall Anti-Dandruff Shampoo 700 ml
You deserve hair that's as strong as you are. CLEAR Anti Hairfall Shampoo combats dandruff and uses fibre strengthening technology to reinforce your hair from root to tip, for a 95% reduction in hair loss.
Specialist shampoo for hair loss, containing nutrium ginseng to promote hair growth and reduce hairfall.
Delivers a radiant floral fragrance of freeshia, rose and jasmine with delicious apricot and velvety peach.
Formulated with Nutrium 10, a rich blend of 10 nutrients and botanical actives.
Activates the scalp's natural protective layer, keeping you dandruff-free.
Uses dual action formulation to create a dandruff proof barrier with longer lasting effect.
Nourishes your scalp with the necessary nutrients for a healthy scalp and beautiful hair.
BENEFITS:
Made specially for women, the Hair Care range strengthens your hair and nourishes the scalp to keep you dandruff-free.
HOW TO USE:
How to ensure your hair-care routine delivers dandruff-proof results:
1. Start by applying 2–3 pumps of CLEAR Anti Hairfall Shampoo to wet hair.
2. Massage thoroughly into scalp and hair to get the full effect.
3. Rinse thoroughly to ensure there is no shampoo left in your hair.
For best results, repeat the process and use regularly.
INGREDIENTS:
Water, Sodium Laureth Sulfate, Dimethiconol, Cocamidopropyl Betaine, Dimethicone, Zinc Pyrithione, Perfume, Sodium Chloride, Carbomer, DMDM Hydantoin, Guar Hydroxypropyltrimonium Chloride, TEA-Dodecylbenzenesulfonate, TEA-Sulfate, Citric Acid, Zinc Sulfate, Poloxamer 407, Laureth-23, Laureth-4, Glycerin, Cyclotetrasiloxane, Sodium Benzoate, Sodium Polynaphthalenesulfonate, Helianthus Annuus (Sunflower) Seed Oil, PEG-9M, Xanthan Gum, Lysine HC, Methylisothiazolinone, Cellulose Gum, Panthenol, Tocopheryl Acetate, Pyridoxine Hydrochloride, Sodium Ascorbyl Phosphate, Climbazole, Zinc Gluconate, Propylene Glycol, Hydrolyzed Collagen, Methylchloroisothiazolinone, Trideceth-9, Glucose, PEG-40 Hydrogenated Castor Oil, Panax Ginseng Root Extract, Phenoxyethanol ⁺Hydrolyzed Collagen (FIsh Source)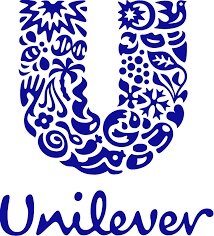 Basic Information
Basic Information of Product
Product Status/Sales Type
New
Product No.
45369123
Weight (KG)
0.7 kg
Country of Origin
N/A
Shipping Method
Courier Service
GST Applicable
SR 0%
After Sale Service
Brand
CLEAR
Already purchased this product? Write your review here.
Read more

Read less
/300
(this will only be visible between you and seller)
All your Q&A posts are available in My Page > My Shopping Talk > My Q&A History.
Once seller replies, you will be notified by email.
Your posts may be removed and 11street reserves the right to suspend your account if inappropriate contents are found;

Any implication of direct trade / discounts with your contact number, email address, or any offline contact point.
Any indication of libel/defamation, inappropriate price comparison, unrelated ads, etc.
Seller's Information
Seller
Unilever Official Store
Shipping from
Return/Exchange address
Notice on Return/exchange
Return policy:
1. Notify us within one week of receiving your order
2. Ship back within one week of Return Approved.
2.1 Products can only be returned if INCORRECT or DAMAGED.
2.2 Exchange will be made upon receipt of the original product (merchandise tag still intact), subject to stock availability. If no stock is available, refund will be provided.
2.3 Return shipping cost (if any) will be reimbursed to you once we have confirmed product is indeed INCORRECT or DAMAGED.
Definition:
A product is considered DAMAGED if found so at the time of delivery. A product is INCORRECT if the product type or colour code/name is not as advertised. Product packaging may vary slightly depending on manufacturing batch. For INCORRECT products, we do not accept returns if original packaging (merchandise tag, box, tamper-evident seal, plastic wrap or seal tape) have been removed or damaged.
11Street Return/Exchange Policy
Cancellation

Request for cancellation if product has not been dispatched after payment completion.
Strictly no cancellation for E-voucher after purchased.

Return

Request for return within 7 calendar days following delivery date.
Check seller's approval on buyer's request.
Buyer sends product in question to buyer.
Seller receives and checks returned product.
Seller approves return and return is completed.
Strictly no return or refund for E-voucher.

Exchange

Request for exchange within 7 calendar days following receipt of delivery.
Check seller's approval on buyer's request.
Buyer sends product in question to seller.
Seller receives and checks returned product
Seller send new product to buyer, and buyer receives it, and exchange is completed.
No exchange for E-voucher purchased.
How to Request for Cancellation/Return/Exchange
You can request for cancellation after completing payment and if product has not been dispatched by then, cancellation request is approved and you can receive refund.
But, in case seller has already dispatched product, cancellation request can be rejected.
You can request for return after obtaining product, you should send the product in question to seller.
After seller checks if returned product is flawed, and approves your request, return is completed and payment is refunded.
You can request for exchange if wrong product is shipped, you should send the product in question to seller.
After seller checks if returned product is flawed, seller approves your request, and re-sends new product.
Criteria for Return/Exchange
You can request for return/exchange within 7 calendar days following delivery date. But return/exchange request cannot be made in following cases:
When request due to change of mind is made after 7 calendar days following delivery date
When product is used, destroyed or damaged
When tag attached to product is removed or package of product is opened and product value is damaged
When sealed package is opened or packaging materials are lost
When too much time has passed and product value has so decreased that its re-sale is not possible
When return/exchange request is made for customized product such as hand-made shoes or accessories
When components of product (including free gift) have been used or lost
When buyer did not follow instructions included in product
As e-voucher products are immediately sent to your e-mail, returns/exchanges are not available. Please take note of this before purchase, and input your e-mail address correctly.
As Mobile Top-up products are directly reloaded on your cell phone number, returns/exchanges are not available. Please take note of this before purchase, and enter your cell phone number correctly.


For any inconvenience regarding Cancellation/Return/Exchange, please contact Customer Service at 03-2720-0000 and we will do our best to help you.
Notice
Please note that, direct transaction with the seller without using 11street payment service can cause problems such as; not receiving the product, receiving different product etc.
For sales products and contents registered by the seller, 11street run by Celcom Planet has no responsibility on any of the registered contents.