Store's Best Items
WOO Phone
Satisfaction Rating 98%
Grade Power Seller
Seller Information
Seller Information
Seller
WOO Phone
Seller's Address

Ship-From Address

Kuala Lumpur, Wilayah Persekutuan Kuala Lumpur

Return/Exchange Address

Kuala Lumpur, Wilayah Persekutuan Kuala Lumpur
Close
Basic Information of Product
Basic Information of Product
Product Status/Sales Type
New
Product No.
47152701
Weight (kg)
0.5 kg
Country of Origin
N/A
Shipping Method

Courier Service

GST Applicable
Not Applicable (Non-GST seller)
Tax Invoice
No
After Sale Service
Warranty Terms & Condition:
-12 Months Warranty from Date Of Parcel Received From Courier Service
- 3 Months Warranty for Camera, LCD Display, Touch Screen, Keypad, TrackPad, TouchPad, Fingerprint Sensor, Battery, AC Adapter & Earphone (If provided)

Warranty Void:
- Warranty Seal Broken (Sticker on phone) / Repair or screw opened by other shop or 3rd party
- Liquid Damage / Physical Damage / Scratch longer than 5CM / More than 3 Serious Dent
- Dead Pixel Below 7 pixel / Screen Crack / Glass Crack
- Changes of origin system by 3rd party or Rooted Device or Custom ROM

Goods Sold Are Not Refundable or Exchangeable
- Unless we shipped wrong product / colour
Brand

XiaoMi

Display Size
5" to 6"
Storage Capacity
32GB
11street receives report on products to protect buyers' right. For further information on safe trade, please contact us.
Reportgo
For order related and other issues, kindly click on E-mail Enquiry here.
E-mail Enquiry
Xiaomi Redmi Note 4X
5 color metal body
4100 mAh battery
Snapdragon 625 processor
13 million-pixel camera
5.5-inch full HD screen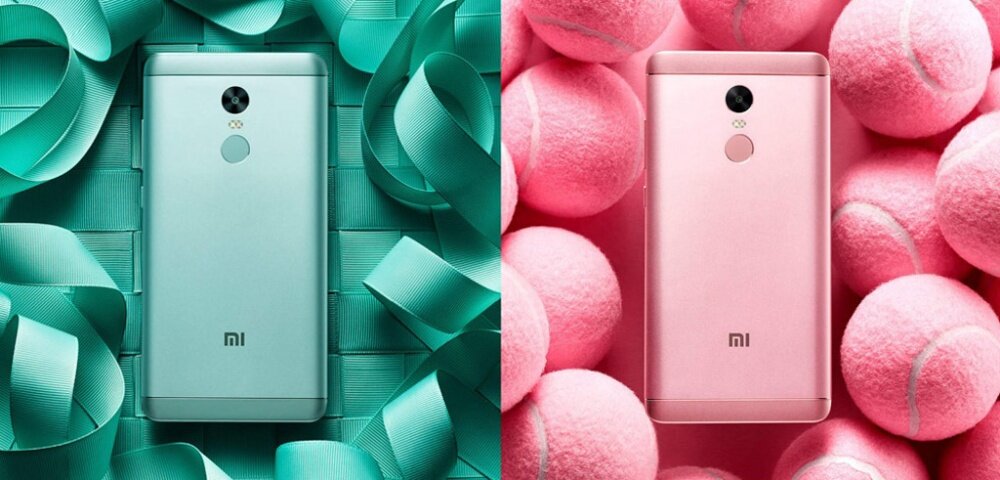 Colorful metal body design and improved battery life
Each new Redmi smartphone has many fresh features while still being a Redmi smartphone you all have grown to love. Redmi smartphone line-up deserves to be taken as a model for other smartphones around this budget. Redmi Note 4X reminds us once again why Redmi smartphones are such an asset: stellar performance, modern design, and flagship feel. It treats the metal with colors of champagne gold, platinum silver, cherry powder, frosted black and an exclusive ocean aquamarine, which was inspired by Hatsune Miku — the sound of the future. Great performance and unbelievable battery are values that make Redmi Note 4X a nationally admired smartphone.
What color best fits you?
Mostly we think that given everything else, choosing your smartphone's color will be not that hard. Try choosing between these 5 amazing colors.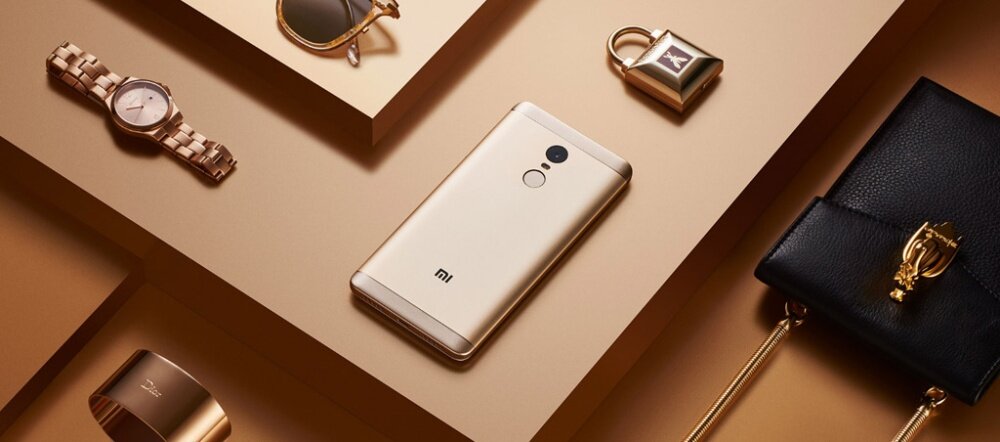 Ocean aquamarine. Inspired by Hatsune Miku, a Vocaloid artist, this color makes the smartphone iconic and will catch many eyes.
Cherry powder. Such a soft and soothing color. Feels like it can really manage your stress.
Champagne gold. It represents optimism and high ideas. It is suitable for those with more sophisticated tastes.
Platinum silver. It is neutral, it is orderly and it gives a feeling of being a part of a modern city.
Matte black. It is timeless and minimalistic, it expresses restrain and wisdom. Black makes a strong impact compared to what something mystical could do.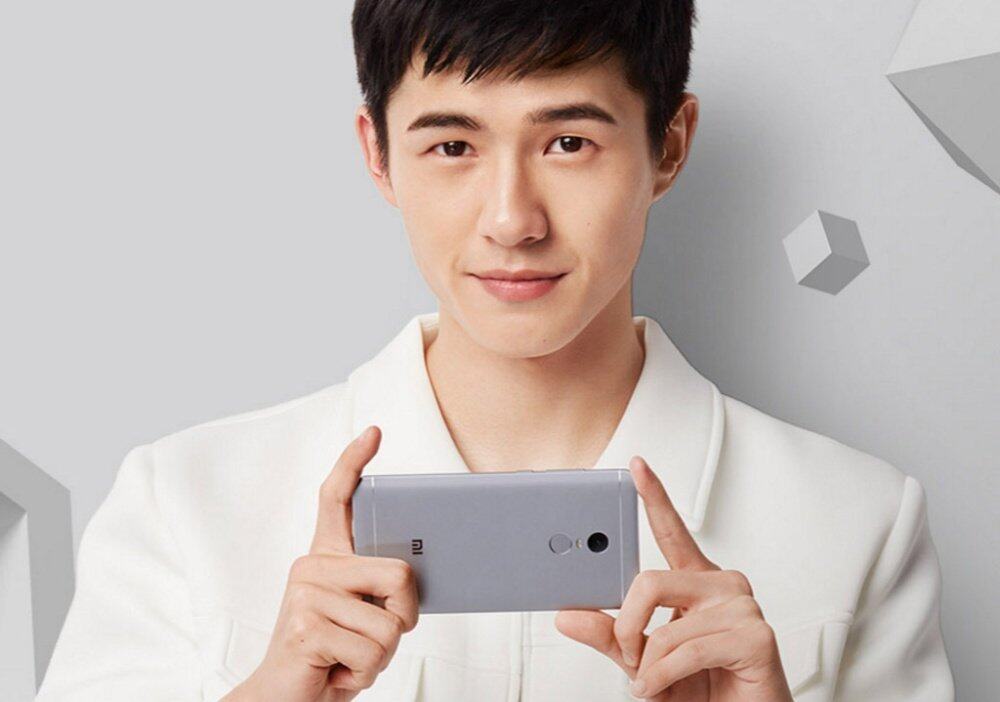 4100 mAh battery
Can you imagine that such a high-capacity battery is only 8.45 mm thick? Its internal structure has gone through several steps of optimization, thus not only making Redmi Note 4X so slender but also enhancing its resistance to heavy use. It will give you 22 hours of reading, 18 hours of watching videos and 15 hours of playing games.
Qualcomm Snapdragon 625

Redmi smartphones make a house for top-tier processors. Redmi Note 4X has a whopping 3GB RAM and a powerful octa-core Snapdragon 625 processor rated at 2.0GHz. Web browsing, gaming, video playback, photo editing and then some — this phone is more than capable of that. Redmi Note 4X adopted advanced 14nm FinFET technology and exhibits better performance along with lower power consumption that makes you want to use the smartphone day in, day out.
32GB internal memory
If you could fill the memory of your smartphone will only one thing what would it be? Would you choose to have a collection of your photos or a whole bunch of modern apps, would you get rid of all your music to free up space for videos? Redmi Note 4X has room for everything at the same time. On top of that, you can expand it up to 128GB by means of a MicroSD card.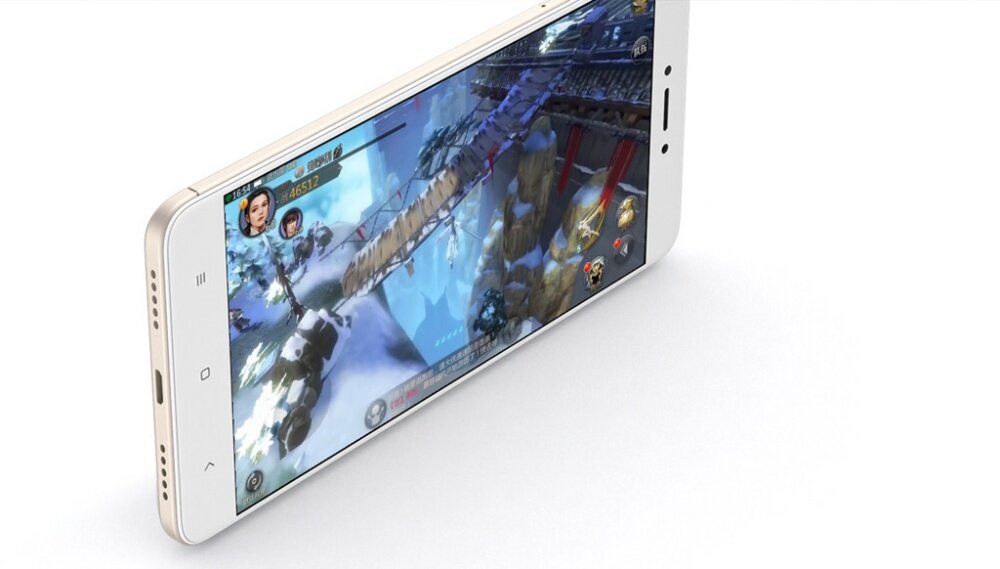 5.5-inch full HD screen
Redmi Note 4X screen is large but at the same time it allows one-handed operation. It is an exceptionally vibrant display boasting 450nit of brightness. A 72% wide color gamut allows to show colors much closer to what they are in real life not to cause any contradiction to your perception of natural colors. For the sake of your eyes, the display can adjust color temperature, turn down brightness and reduce blue light. Read as long as you like without damaging your eyes.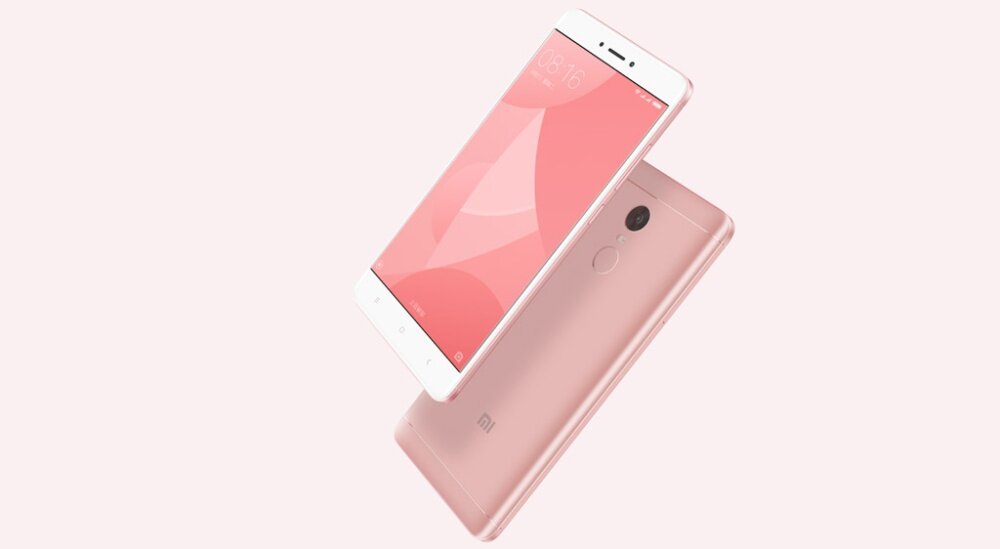 13MP camera with PDAF focus
Redmi Note 4X promises on of the best camera experiences among budget smartphones. Its 13MP primary camera features a wide f2.0 aperture for good low-light photos. Combine that with phase detection autofocus and 17 real-time filters and you have you will understand why it is not only ahead of its competitors but also ahead of its time. Each your photo becomes a masterpiece. A front-facing 5MP camera makes impressive selfies too.
0.3 sec PDAF phase autofocus
HDR technology
dual-color LED flash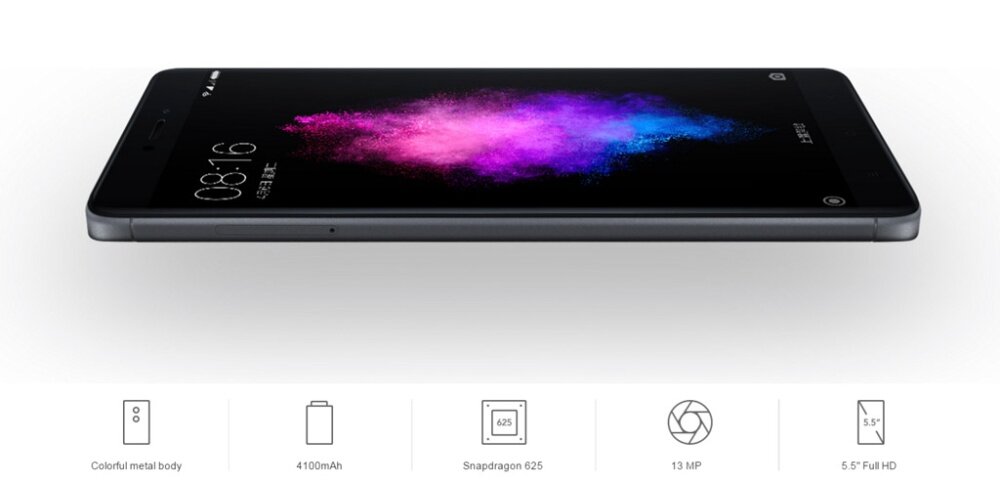 Full HD video with slow motion effect
You never know if making just a photo is enough. When you are in the middle of a festival you probably want to have the live footage. Redmi Note 4X can shoot 1080p/720p videos and provides a sharp image and qualitative sound in playback. Use a 120fps slow motion function to catch subtle changes in expressions of people.
More than 100 million users like MIUI 8

Every version of MIUI is a complete surprise. Dual-device mode is its biggest surprise. Use different unlock gestures to have access to different photos, apps and games. Lock screen pictorial, remote control, double-opening the applications will strike all the necessary chords.
Lock screen pictorial. Measure the pleasure when you see one of the most famous photographs out of "Fashion Bazaar", "China Geographic", Reuters and other graphic illustrations on your lock screen.
Remote control. A built-in IR sensor turns Redmi Note 4X into a remote control for your TV, set-top box, air conditioners, DVDs, SRL and other electronic equipment. The latest Bluetooth 4.2 will help to communicate with any of these devices.
App double-opening. You can have two Facebook accounts or two games running at the same time. It is much more convenient to keep things separated.
4G+ network and Internet
Xiaomi Redmi Note 4X supports 2 card trays for you to find balance between communication and storage. Experience a high-definition VoLTE calls and download speed up to 300Mbps. Send E-mails, play online games, order food or call taxi faster!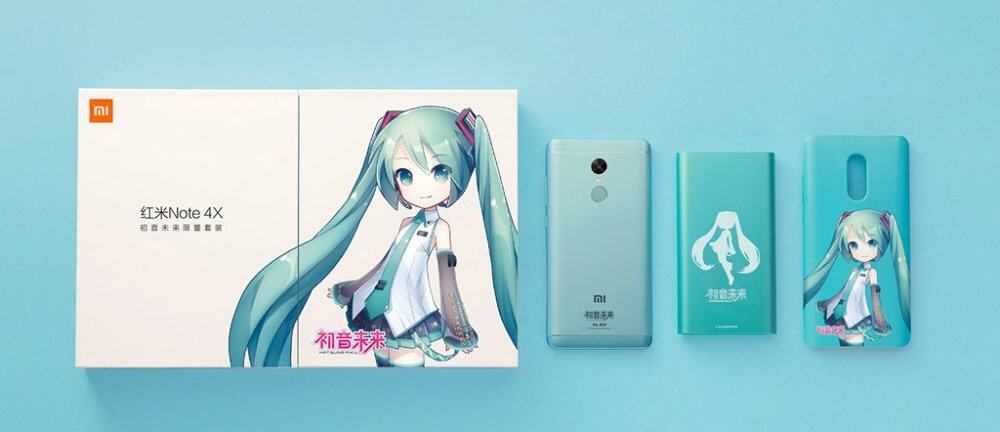 Redmi Note 4X Hatsune Miku Limited Edition
An exclusive edition of Redmi Note 4X follows Hatsune Miku theme. It includes a new Redmi Note 4X of aquamarine color with Hatsune Miku logo and your own serial number engraved on the back. Additionally, it will come with a powerbank and protective case with the image of this vocaloid idol as well.
110 million sales in the course of 3 years
For the last 3 years over 110 million of smartphones spread around the world, reaching everyone who wanted a reliable device to make every day hassle-free. High technologies are closer than you think.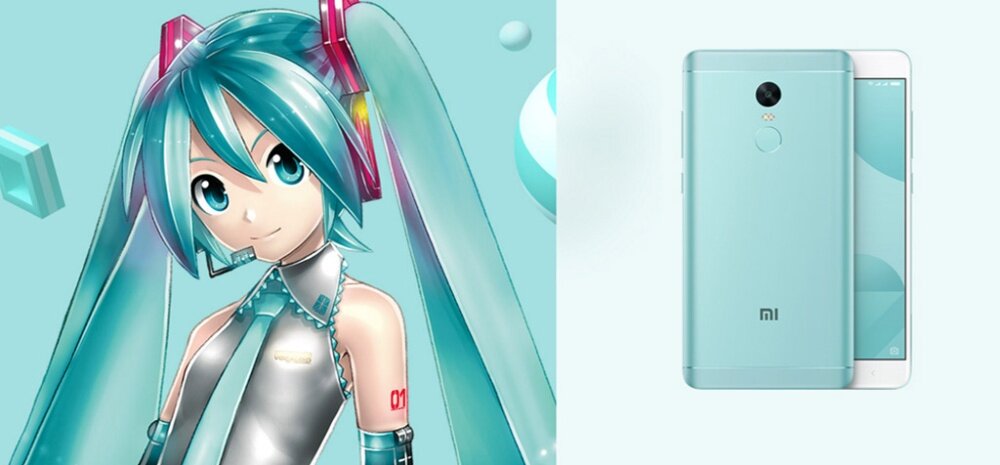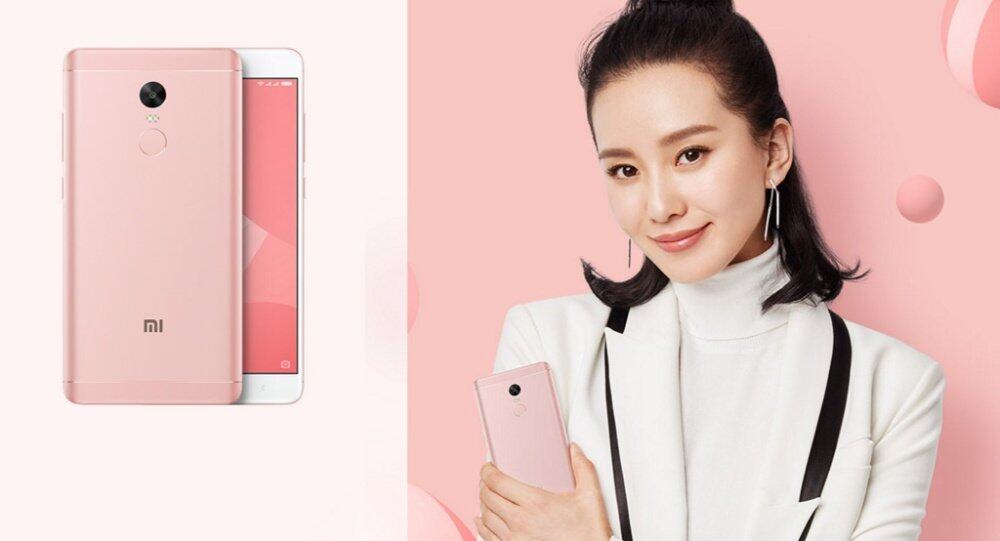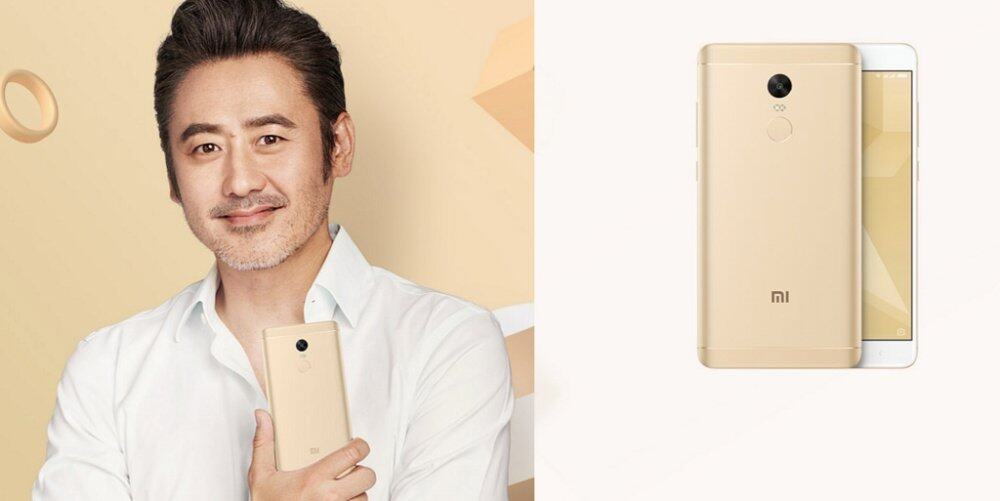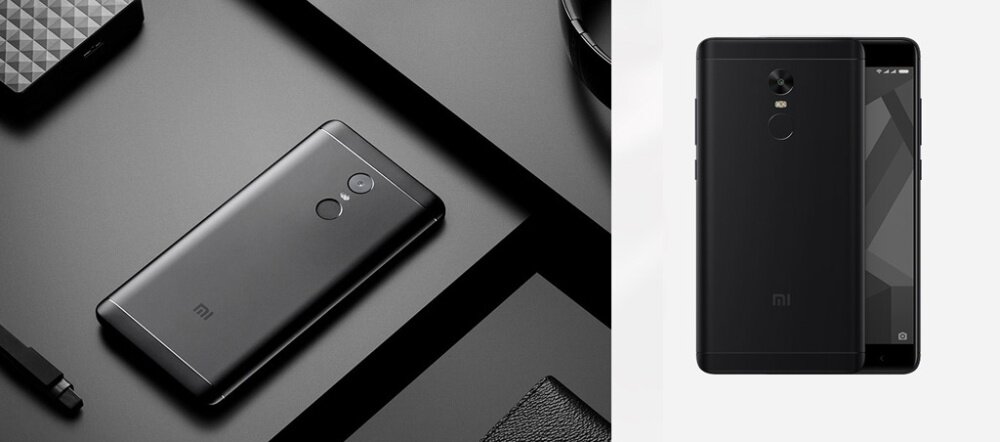 Seller Information
Seller Information
Seller
WOO Phone
Ship-From Address
Kuala Lumpur, Wilayah Persekutuan Kuala Lumpur
Return/Exchange Address
Kuala Lumpur, Wilayah Persekutuan Kuala Lumpur
Notice on Return/Exchange
Warranty Terms & Condition:
-12 Months Warranty from Date Of Parcel Received From Courier Service
- 3 Months Warranty for Camera, LCD Display, Touch Screen, Keypad, TrackPad, TouchPad, Fingerprint Sensor, Battery, AC Adapter & Earphone (If provided)

Warranty Void:
- Warranty Seal Broken (Sticker on phone) / Repair or screw opened by other shop or 3rd party
- Liquid Damage / Physical Damage / Scratch longer than 5CM / More than 3 Serious Dent
- Dead Pixel Below 7 pixel / Screen Crack / Glass Crack
- Changes of origin system by 3rd party or Rooted Device or Custom ROM

Goods Sold Are Not Refundable or Exchangeable
- Unless we shipped wrong product / colour
Return / Exchange Policy
Cancellation

Request for cancellation if product has not been dispatched after payment completion.

Return

Request for return within 7 calendar days following delivery date.
Check seller's approval on buyer's request.
Buyer sends product in question to seller.
Seller receives and checks returned product
Seller approves return and return is completed.

Exchange

Request for exchange within 7 calendar days following receipt of delivery.
Check seller's approval on buyer's request.
Buyer sends product in question to seller.
Seller receives and checks returned product
Seller send new product to buyer, and buyer receives it, and exchange is completed.
How to Request for Cancellation/Return/Exchange

You can request for cancellation after completing payment and if product has not been dispatched by then, cancellation request is approved and you can receive refund.
But, in case seller has already dispatched product, cancellation request can be rejected.
You can request for return after obtaining product, you should send the product in question to seller.
After seller checks if returned product is flawed, and approves your request, return is completed and payment is refunded.
You can request for exchange if wrong product is shipped, you should send the product in question to seller.
After seller checks if returned product is flawed, seller approves your request, and re-sends new product.

Criteria for Return/Exchange

You can request for return/exchange within 7 calendar days following delivery date. But return/exchange request cannot be made in following cases:

When request due to change of mind is made after 7 calendar days following delivery date
When product is used, destroyed or damaged
When tag attached to product is removed or package of product is opened and product value is damaged
When sealed package is opened or packaging materials are lost
When too much time has passed and product value has so decreased that its re-sale is not possible
When return/exchange request is made for customized product such as hand-made shoes or accessories
When components of product (including free gift) have been used or lost
When buyer did not follow instructions included in product

As e-voucher products are immediately sent to your e-mail, returns/exchanges are not available. Please take note of this before purchase, and input your e-mail address correctly.
As Mobile Top-up products are directly reloaded on your cell phone number, returns/exchanges are not available. Please take note of this before purchase, and enter your cell phone number correctly.
For any inconvenience regarding Cancellation/Return/Exchange, please contact Customer Service at 03-2720 0000 and we will do our best to help you.
Notice
Please note that, direct transaction with the seller without using 11street payment service can cause problems such as; not receiving the product, receiving different product etc.
For sales products and contents registered by the seller, 11street run by Celcom Planet has no responsibility on any of the registered contents.