The Blu Garden Trio Mountain Fresh Flower Tea Gift Set
Finest flowers n whole leaf tea in town
Sold by

Blu Scents Aromatherapy Sdn Bh
Report
* Great for gifts
* 100% natural ingredients, whole leaf, individually wrapped
* Naturally caffeine free
* Refreshing
* Aid digestion
* Relieves cough & sore throat
* Relieves abdominal gas and bloating

The Blu Garden Trio Mountain Fresh Flower Tea Gift Set Inclusive Of:
3 x The Blu Garden Mountain Fresh Flower Tea
1 x wrapping with ribbon

BLU88144


Mountain Fresh is a naturally caffeine-free, uplifting refresher at any time of day, this tea really comes into its own which can be enjoyed to help kick start your day or after a satisfying lunch. Each cup will naturally refresh your body, mind and soul to keep you alert and energized throughout the day. For centuries peppermint, rosemary and lemongrass has been used to aid digestion, making it perfect just after a meal too.

Flavour: Tantalizing flowering tops, enliven with a sway of cooling mint and underline with a smooth and grassy taste and a hint of stevia sweetness.

Cautions: Do not take this product if you are pregnant or breastfeeding.

Ingredients :

Peppermint, Rosemary, Osmanthus, Lemongrass, Stevia
9 x2g Tea Bags
Pyramid Tea Bags, Individually Wrapped

Brewing Suggestion:

Serving Hot: Pour freshly boiled water (200ml) over tea bags allow to brew for 5-7 minutes depending on desired strength, strain & enjoy!

Serving Cold: To make a Quart of Iced Tea, use 4 tea bags and brew as suggested above using 4 cups of freshly boiled water. Allow to cool, then serve over ice.




The Blu Garden blends to perfection the finest flowers and whole leaf herbs to give you a line of great - tasting flower teas with tantalising aromas.
Every cup a day, you may notice significant changes to your emotion, your skin, your sense of well-being and energy!

Why Whole Leaf?

We blend with real ingredients, whole leaf herbs and flowers for a fuller, more complex flavour with a top note, middle note and finish.
We strongly believe that not to grind leaves, flowers and roots into powder forms, which will dry out their natural oils, whole leaf helps to preserve their botanical goodness.

Made with Pure, 100% Natural Ingredient!

* Whole leaf tea
* Suitable for vegan
* No preservatives
* No artificial colours
* No artificial flavours & fragrances
* Individually wrapped for freshness
* Pyramid tea bags for better infusion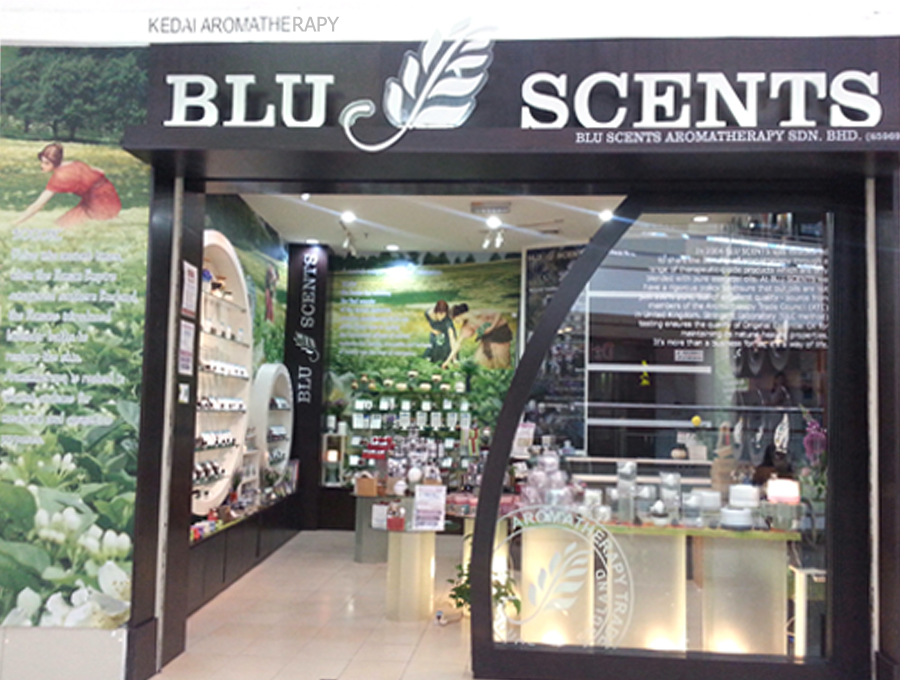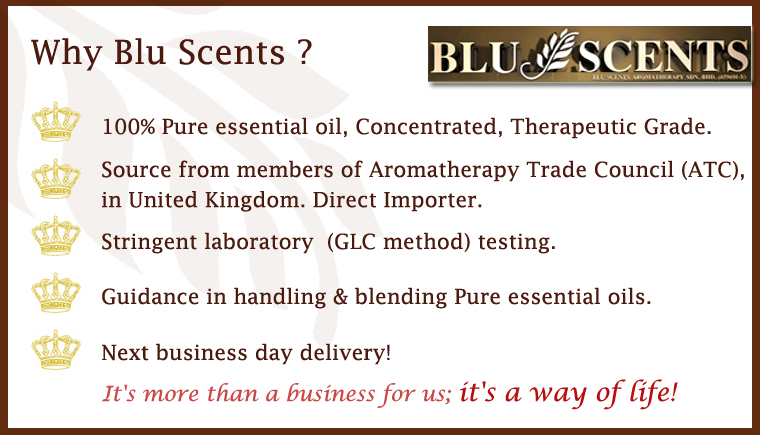 Why Blu Scents?


* 100% pure essential oil, concentrated, therapeutic grade
* Synergy Blend of 100% pure essential oil – 100% naturally extracted from plants
* Source from members of Aromatherapy Trade Council (ATC), in United Kingdom
* Stringent laboratory (GLC method) testing


In 2004 Blu Scents was established to share the benefits of aromatherapy through a range of therapeutic-grade products and treatments. We've continued to develop and expand our products' ranges for your convenience accessibility. We are dedicated to sharing the positive benefits of essential oils as widely as possible.

It's more than a business for us; it's a way of life.

At Blu Scents we have a rigorous policy to ensure that our oils are not just 100% pure, but of excellent quality - source from members of the Aromatherapy Trade Council (ATC) in United Kingdom directly. Stringent Laboratory testing ensures the quality of Original Essential Oil for maintaining its natural healing properties.

Our company brings together a team of talented and committed people with unique and complementary skills. With experience in product development, we understand your aromatherapy needs from every angle. Our hands-on approach enables us to provide a comprehensive service at every level. We pride ourselves on providing all our customers with first class service and guaranteed value.

We are working hard to maintain the price at a reasonable benchmark, and we do not use fanciful packaging and marketing scheme where no further price mark-up for better discounting rate.

We hope you enjoy shopping with us! If you have any questions, please do not hesitate to email us at online@bluscents.com.my

The way we process your order:
We handle your order thoughtfully & wrapped each order with care & love by our packing team to guarantee a perfect sending. Every order will be counter checked and are individually wrapped to ensure maximum protection, "fragile" sign is sticked on parcel or boxes.

We care to offer you a quality service from selection to the delivery of our products.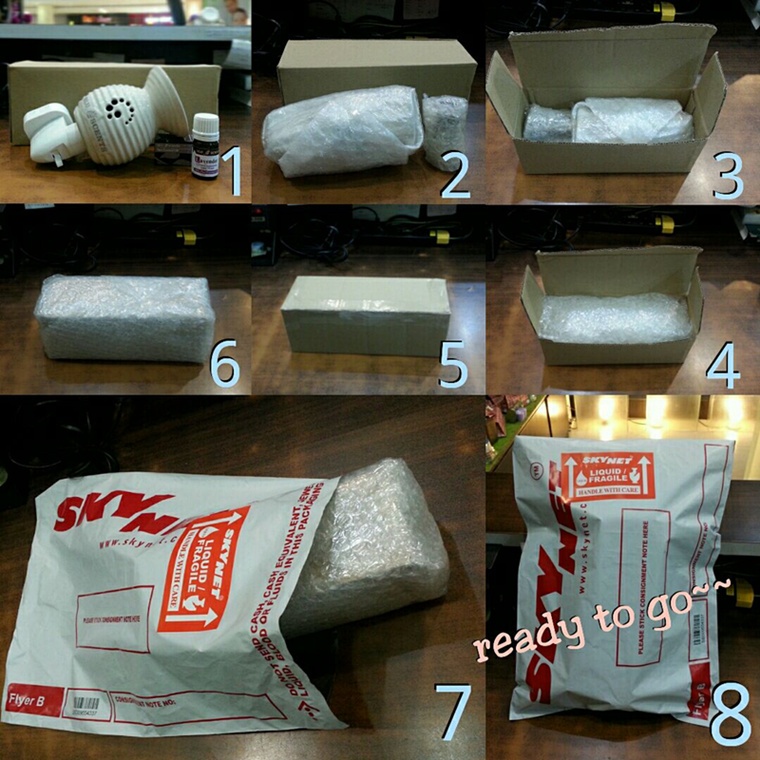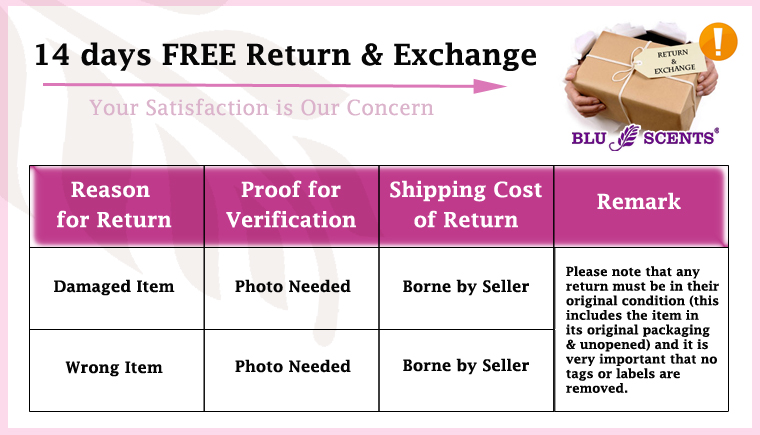 Basic Information
Basic Information of Product
Product Status/Sales Type
New
Product No.
1270531
Weight (KG)
0.3 kg
Country of Origin
N/A
Shipping Method
Courier Service
GST Applicable
Not Applicable (Non-GST seller)
After Sale Service
Transit Times
Items purchased will be couriered via standard service within 3-5 business days for West Malaysia, and 3-7 business days for East Malaysia. We strive to deliver your purchased products in shortest time possible. All orders are in processed as soon as the transaction is confirmed. All orders are dispatched and delivered by courier service, Monday – Friday, excluding weekends and public holidays. Delivery to rural or remote areas may take an additional of 2 – 3 working days.
Orders will need to be signed for upon delivery. If you are unavailable at the time of delivery, the item will be couriered to you the next day. Please call the assigned logistic company and provide your tracking number to arrange for a redelivery.
Blu Scents Aromatherapy Sdn Bhd will not be responsible for orders signed for by someone other than the designated recipient.
At the time of delivery, you may be required to validate the delivery of the products by signing-off with the delivery personnel. You agree to inspect the product/products for any obvious faults, defects or damage before you sign for received products.
If you find that items are damaged upon delivery, please report to Customer Service on the same day with supporting evidence and your Invoice number. Reimbursement is subjected to the courier company's discretion.
In the rare circumstance that your product is missing from your order, please report to customer service on the day of delivery and we will be happy to assist.
Brand
None
Already purchased this product? Write your review here.
Read more

Read less
/300
(this will only be visible between you and seller)
All your Q&A posts are available in My Page > My Shopping Talk > My Q&A History.
Once seller replies, you will be notified by email.
Your posts may be removed and 11street reserves the right to suspend your account if inappropriate contents are found;

Any implication of direct trade / discounts with your contact number, email address, or any offline contact point.
Any indication of libel/defamation, inappropriate price comparison, unrelated ads, etc.
Seller's Information
Seller
Blu Scents Aromatherapy Sdn Bh
Shipping from
Return/Exchange address
Notice on Return/exchange
RETURNS POLICY
We are committed to providing quality products to our customers. If for any reason you are not entirely satisfied, we are happy to issue a product exchange for new and unopened normal priced product(s) that is returned within 14 days of delivery date. All new and unopened normal priced products may be exchanged with an original receipt/invoice or mail order packing invoice. All products may be exchanged once.
Products sold are non-refundable, but we will happily exchange the product with another product of same value or greater value.
All original shipping and/or handling charges are non-refundable. Products are to be returned in its original brand new condition via sender's preferred delivery mode at your own cost. We recommend that you use a reliable courier service with parcel tracking services to prevent damages. We regret to inform that products sold online are not exchangeable at stores at the moment.
Please allow one to three weeks from the day you return your product for your request to be processed. You will be contacted once your return is completed.
Blu Scents Aromatherapy Sdn Bhd reserves the right of final decision if the product returned is in unsatisfactory condition, or the above terms are not met.
If you have any questions on our return policy, please contact Customer Service at online@bluscents.com.my . Please provide your contact details, invoice number and reason for return.
11Street Return/Exchange Policy
Cancellation

Request for cancellation if product has not been dispatched after payment completion.
Strictly no cancellation for E-voucher after purchased.

Return

Request for return within 7 calendar days following delivery date.
Check seller's approval on buyer's request.
Buyer sends product in question to buyer.
Seller receives and checks returned product.
Seller approves return and return is completed.
Strictly no return or refund for E-voucher.

Exchange

Request for exchange within 7 calendar days following receipt of delivery.
Check seller's approval on buyer's request.
Buyer sends product in question to seller.
Seller receives and checks returned product
Seller send new product to buyer, and buyer receives it, and exchange is completed.
No exchange for E-voucher purchased.
How to Request for Cancellation/Return/Exchange
You can request for cancellation after completing payment and if product has not been dispatched by then, cancellation request is approved and you can receive refund.
But, in case seller has already dispatched product, cancellation request can be rejected.
You can request for return after obtaining product, you should send the product in question to seller.
After seller checks if returned product is flawed, and approves your request, return is completed and payment is refunded.
You can request for exchange if wrong product is shipped, you should send the product in question to seller.
After seller checks if returned product is flawed, seller approves your request, and re-sends new product.
Criteria for Return/Exchange
You can request for return/exchange within 7 calendar days following delivery date. But return/exchange request cannot be made in following cases:
When request due to change of mind is made after 7 calendar days following delivery date
When product is used, destroyed or damaged
When tag attached to product is removed or package of product is opened and product value is damaged
When sealed package is opened or packaging materials are lost
When too much time has passed and product value has so decreased that its re-sale is not possible
When return/exchange request is made for customized product such as hand-made shoes or accessories
When components of product (including free gift) have been used or lost
When buyer did not follow instructions included in product
As e-voucher products are immediately sent to your e-mail, returns/exchanges are not available. Please take note of this before purchase, and input your e-mail address correctly.
As Mobile Top-up products are directly reloaded on your cell phone number, returns/exchanges are not available. Please take note of this before purchase, and enter your cell phone number correctly.


For any inconvenience regarding Cancellation/Return/Exchange, please contact Customer Service at 03-2720-0000 and we will do our best to help you.
Notice
Please note that, direct transaction with the seller without using 11street payment service can cause problems such as; not receiving the product, receiving different product etc.
For sales products and contents registered by the seller, 11street run by Celcom Planet has no responsibility on any of the registered contents.