Philips Clock Radio AJT3300 Bluetooth Speaker Dock
Start your day fully charged with AJT3300. This clock radio doubles as a wireless speaker that streams music from any Bluetooth device. With the by-packed interchangeable cradles, it charges any smartphone, iPhone / Android, while you sleep.
FM digital tuning with presets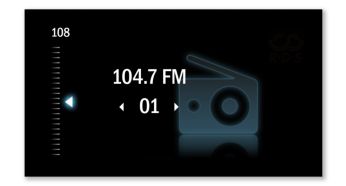 Digital FM radio offers you additional music options to your music collection on your Philips audio system. Simply tune into the station that you want to preset, press and hold the preset button to memorize the frequency. With preset radio stations that can be stored, you can quickly access your favorite radio station without having to manually tune the frequencies each time.
Audio-in for portable music playback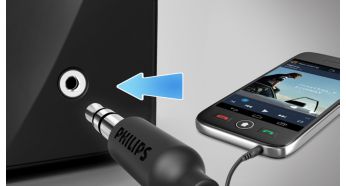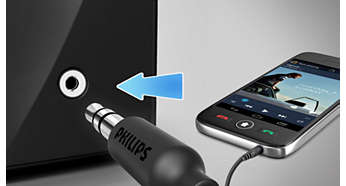 The Audio in connectivity allows direct playback of Audio in content from portable media players. Besides the benefit of enjoying your favorite music in the superior sound quality delivered by the audio system, the Audio in is also extremely convenient as all you have to do is to plug your portable MP3 player to the audio system.
2W RMS total output power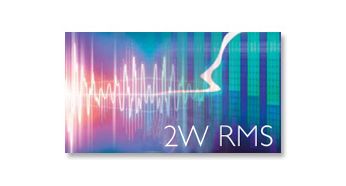 This system has 2W RMS total output power. RMS refers to Root Mean Square which is a typical measurement of audio power, or rather, the electrical power transferred from an audio amplifier to a loudspeaker, which is measured in watts. The amount of electrical power delivered to the loudspeaker and its sensitivity determines the sound power that is generated. The higher the wattage, the better the sound power emitted by the speaker.
Universal charging cradles and clutter-free cable management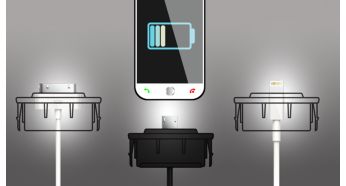 No more cable chaos on your nightstand. This clock radio comes with three interchangeable cradles and for charging your iPhone, Android or other smartphones. Use Apple Lightning or 30-pin charging cable with the right cradle for your iPhone and/or the by-packed micro USB cradle for Android and others. Once the cable and cradle are hooked up, dock your smartphone and start charging right away. Even the wires are tucked away neatly out of sight.
Sleep timer for easy falling asleep to your favorite music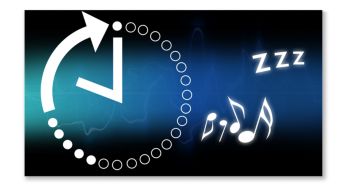 Sleep timer lets you decide how long you want to listen to music, or a radio station of your choice, before falling asleep. Simply set a time limit (up to 1hour) and choose a radio station to listen to while you drift off to sleep. The Philips radio set will continue to play for the selected duration and then automatically switch to a power-efficient and silent stand-by mode. Sleep Timer lets you fall asleep to your favourite radio DJ without counting sheep, or worrying about wasting power
Wake up to your favorite radio tune or a buzzer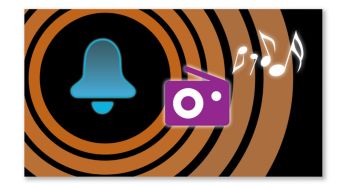 Wake up to sounds from your favorite radio station or a buzzer. Simply set the alarm on your Philips Clock radio to wake you with the radio station you last listened to or choose to wake up with a buzzer sound. When the wake up time is reached, your Philips Clock radio will automatically turn on that radio station or trigger the buzzer to sound.
Dual alarm to wake you and your partner at different times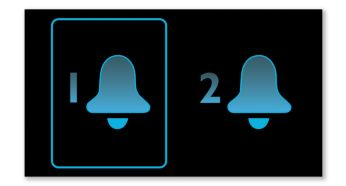 The Philips audio system comes with two alarm times. Set one alarm time to wake you up and the other time to wake up your partner.
Gentle wake for a pleasant wake up experience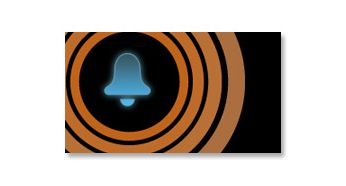 Start your day right by waking up gently to a gradually escalating alarm volume. Normal alarm sounds with a preset volume are either too low to wake you up or are so uncomfortably loud that you are rudely jolted awake. Choose to wake up to your favorite music, radio station or buzzer alarm. Gentle wake's alarm volume gradually increases from subtly low to reasonably high in order to gently rouse you.
Repeat alarm for additional snooze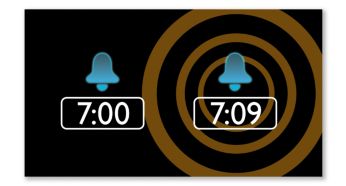 To counter oversleeping, the Philips Clock radio has a snooze feature. Should the alarm ring and you wish to continue sleeping a bit longer, simply press the Repeat Alarm button once and go back to sleep. Nine minutes later the alarm will ring again. You can continue to press the Repeat Alarm button every nine minutes until you turn off the alarm altogether.
Wireless music streaming via Bluetooth
Listen to all your favorite songs on a speaker that delivers fabulous sound. This Philips docking speaker plays music from your Android powered devices via Bluetooth. Simply download the free Philips DockStudio app and the Bluetooth will automatically be turned on and connect once when your device is docked. You get to enjoy powerful and outstanding sound, with unbeatable convenience. Hardly anything else sounds as good.
Built-in microphone for hands-free phone calls
With its built-in microphone, this speaker also works as a speaker phone. When a call comes in, the music is put on pause and you can talk via the speaker. Call for a business meeting. Or, call your friend from a party. Either way, it works great.
Basic Information
Basic Information of Product
Product Status/Sales Type
New
Product No.
826922
Weight (KG)
0.5 kg
Country of Origin
N/A
Shipping Method
Courier Service
GST Applicable
SR 6%
After Sale Service
Brand
None
Already purchased this product? Write your review here.
Read more

Read less
/300
(this will only be visible between you and seller)
All your Q&A posts are available in My Page > My Shopping Talk > My Q&A History.
Once seller replies, you will be notified by email.
Your posts may be removed and 11street reserves the right to suspend your account if inappropriate contents are found;

Any implication of direct trade / discounts with your contact number, email address, or any offline contact point.
Any indication of libel/defamation, inappropriate price comparison, unrelated ads, etc.
Seller's Information
Seller
beebox.my
Shipping from
Return/Exchange address
Notice on Return/exchange
14 days return or exchange policy
We will gladly accept returns of packages within 14 days of the order receive date and issue a full refund.
All we ask is that the product is...
- not used
- in the same condition you received it
- in the original box and / or packaging
We value your shopping experience on top of everything else. However, this does not apply to the sale or clearance items in which we already mentioned no refund nor return will not be entitled for this. Also, we cannot extend this return policy to resellers of our product.

Return or exchange procedures
Please request for return or exchange by emailing us at websales@bhb.com.my within 14 days from the day order is received. You have to include the following details in the email:
- Order no:
- Contact no:
- Product to return or exchange:
- Reason for return or exchange (so that we can improve!):
Once we receive your request for return or exchange, we shall contact you within 3 business days for further instructions. To exchange item, please let us know the item you like to have in exchanged.
In most cases, you will need to bear the shipping charges for returning the item to us. However, if we send the wrong or defective items to you, we will bear all the cost of return shipping (as long as you use a standard shipping method) and we will make sure we send the correct items to you, ALL at our expense.
Once your return is received and inspected by QC team (usually within 72 hours of receipt), your refund will be processed and we will contact you to arrange the refund.
Just don't forget that before you ship anything back to us, please email websales@bhb.com.my first so that we can provide you with complete return instructions.
11Street Return/Exchange Policy
Cancellation

Request for cancellation if product has not been dispatched after payment completion.
Strictly no cancellation for E-voucher after purchased.

Return

Request for return within 7 calendar days following delivery date.
Check seller's approval on buyer's request.
Buyer sends product in question to buyer.
Seller receives and checks returned product.
Seller approves return and return is completed.
Strictly no return or refund for E-voucher.

Exchange

Request for exchange within 7 calendar days following receipt of delivery.
Check seller's approval on buyer's request.
Buyer sends product in question to seller.
Seller receives and checks returned product
Seller send new product to buyer, and buyer receives it, and exchange is completed.
No exchange for E-voucher purchased.
How to Request for Cancellation/Return/Exchange
You can request for cancellation after completing payment and if product has not been dispatched by then, cancellation request is approved and you can receive refund.
But, in case seller has already dispatched product, cancellation request can be rejected.
You can request for return after obtaining product, you should send the product in question to seller.
After seller checks if returned product is flawed, and approves your request, return is completed and payment is refunded.
You can request for exchange if wrong product is shipped, you should send the product in question to seller.
After seller checks if returned product is flawed, seller approves your request, and re-sends new product.
Criteria for Return/Exchange
You can request for return/exchange within 7 calendar days following delivery date. But return/exchange request cannot be made in following cases:
When request due to change of mind is made after 7 calendar days following delivery date
When product is used, destroyed or damaged
When tag attached to product is removed or package of product is opened and product value is damaged
When sealed package is opened or packaging materials are lost
When too much time has passed and product value has so decreased that its re-sale is not possible
When return/exchange request is made for customized product such as hand-made shoes or accessories
When components of product (including free gift) have been used or lost
When buyer did not follow instructions included in product
As e-voucher products are immediately sent to your e-mail, returns/exchanges are not available. Please take note of this before purchase, and input your e-mail address correctly.
As Mobile Top-up products are directly reloaded on your cell phone number, returns/exchanges are not available. Please take note of this before purchase, and enter your cell phone number correctly.


For any inconvenience regarding Cancellation/Return/Exchange, please contact Customer Service at 03-2720-0000 and we will do our best to help you.
Notice
Please note that, direct transaction with the seller without using 11street payment service can cause problems such as; not receiving the product, receiving different product etc.
For sales products and contents registered by the seller, 11street run by Celcom Planet has no responsibility on any of the registered contents.