Store's Best Items
Ohhsome
Satisfaction Rating 100%
Seller Information
Seller Information
Seller
Ohhsome
Seller's Address

Ship-From Address

Seremban, Negeri Sembilan

Return/Exchange Address

Seremban, Negeri Sembilan
Close
Basic Information of Product
Basic Information of Product
Product Status/Sales Type
New
Product No.
1295361
Weight (kg)
0.3 kg
Country of Origin
N/A
Shipping Method

Courier Service

GST Applicable
SR 6%
Tax Invoice
Yes (available in My Page)
After Sale Service
OHHSOME's warranty policy is in accordance with the terms and conditions of its respective suppliers.
All our products come with warranty period as stated under every product page.

All courier charges for sending and returning product for exchange or warranty purposes from customer will be borne by customer except if we send the wrong or defective product to you. In the event if the defective items are sent in after 1st year of warranty period, sending back the repaired item to customer will be at customer's expense.

However, customer in Seremban can also opt to walk-in to our office to request for exchange/warranty/purchase services. By visiting our office direct, it will be faster and easier as our technicians can test the product on the spot or our sales person to serve you better on product sales.

**For any enquiries, please contact us below:

OHHSOME DISTRIBUTION (NS0139529-T)
GST ID: 000298897408

Whataspp / Call: +6014-3234303
Office Tel / Fax: +606-6013596
Operating Hours: Mon - Fri (9am - 6pm)
General Line: enquiry@ohhsome-disty.com
Website: www.ohhsome.net.my
Office Address: 536 (First Floor), Jalan Haruan 4/6, Oakland Commercial Centre, Seremban 2, 70300 NSDK.
11street receives report on products to protect buyers' right. For further information on safe trade, please contact us.
Reportgo
For order related and other issues, kindly click on E-mail Enquiry here.
E-mail Enquiry
WE ARE THE AUTHORIZED DISTRIBUTOR FOR BRAND BLUEDIO, BEWARE OF IMITATION, OUR BLUEDIO PRODUCTS ALL COMES WITH ORIGINAL BLUEDIO SECURITY VERIFICATION CODE, BUY ORIGINAL!
HT Turbine - Without Micro SD slot
H+ Turbine - Support Micro SD card(up to 32G) and FM radio
Our smartphones are now our best friend, with plenty of functionalities, ranging from connecting you with loved ones, letting you browse the news, send out emails, and even let you relax with its entertainment functions. If you're constantly commuting to locations with music in your mind, the Bluedio HT Bluetooth Headset would be a great accessory to have alongside you.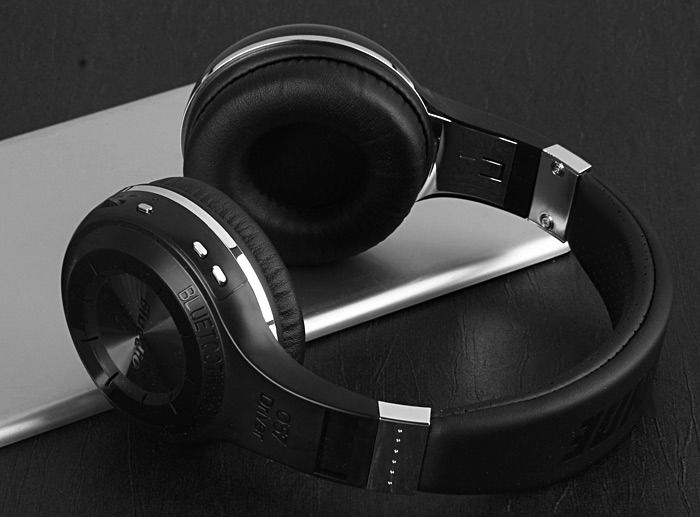 Technical specification:
Brand: Bluedio

Model Name: Blue

dio HT/H+

with Micro SD Slot (Support Micro SD card up to 32G and FM radio)

Drivers: 57mm speaker X 2

Transducer type: dynamic

Bluetooth version: V4.1

Frequency range: 2.4GHz-2.48GHz

Operating distance: up to 10m (free space)

Bluetooth profiles: A2DP

AVRCP

HSP

HFP

Impedance: 16Ω

Frequency response: 20Hz-20kHz

Sensitivity: 110dB

Distortion:<0.1%(THD)

Talk time: up to 45 hours

Standby time: up to 1625 hours

Charging time: about 2 hours

Operational temperature: -10 to 50°C
After massive research and 3 years of R&D, Bluedio had made a customized headphone with unrivaled timbre, multiple use, and high cost-effective. This is Hurricane H-Turbine BT headphone. Thus, H-Turbine is compatible with iOS, Android, and Windows, merely 40ms audio latency breakthrough defects of sound and picture are not synchronized while watching movie via Bluetooth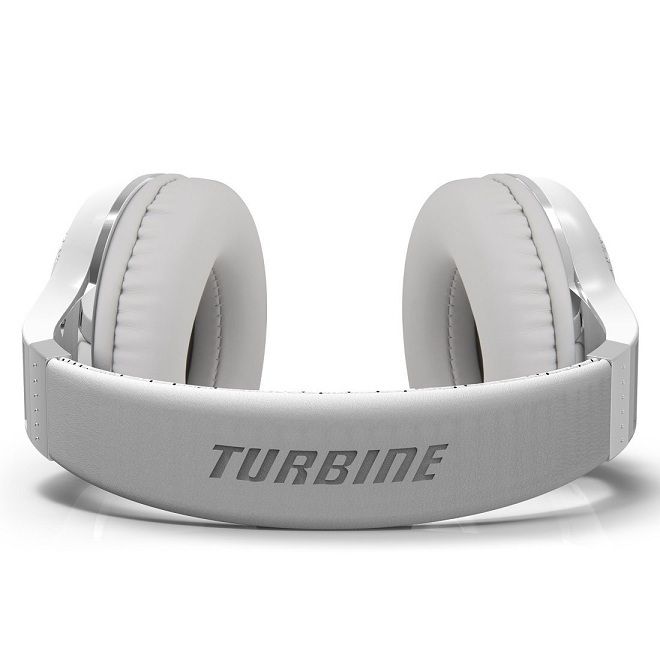 Main Features:
● Iconic powerful bass resonance of Bluedio:
57mm ultra-large dynamic drivers, turbine style housing, with the iconic Bluedio surging low-frequency shock, let you feel the bass resonate deep in the chest, enjoying the best sound quality. Clear and transparent bass, mids and treble, fully exposed to all the details of song, you can hear what the artists really want you to hear, Coldplay or Linkin Park concert played in your ear.

● Ultra-long operation and carefree calling from Bluetooth 4.1:
With robust high speed CPU of Bluetooth 4.1 operating system, comes with ultra-long using of 40 hours music, 45 hours talk and 1625 hours (approximately 67 days) standby time, the same battery, decrease up to 40% power consumption compare to Bluetooth 4.0. Acoustic echo cancellation and noise reduction effectively reduce ambient noise while talking, make far-end listener cannot hear what you said become history, just like talking face to face.

● Customized function:
Audio Sharing allows you to connect to another H headphone via an audio cable, share music feast with your friends instantly (recommended to use headphones with impedance of 32Ω or higher) Simultaneously connect two Bluetooth devices, connects with your phone and tablet seamlessly, listen to music or enjoy foreign blockbusters, do as you think about it.
● First Class Comfort:
Over-ear headphones needs to be comfortable, and the Bluedio HT headset and its custom fit supra-aural soft earmuffs will enclose your ears with soft artificial leather to provide first class comfort for the wearer. Furthermore, this leather also improves the overall durability of the headphone, making it last longer, and stay softer.

● Convenience:
Just a plug with audio cable, then listen to your favorite tracks without using any battery, no matter how long is your playlist. H-turbine also incorporate 4 languages voice prompt(Chinese, English, French, Spanish), to communicate with you in your language.
● Driven Bass:
Bluedio's HT headset is fitted with comfortable earmuffs and is matched by superior audio quality. Underneath the exterior, are two 57mm drivers to maximize the listening experience no matter what the genre may be. Now you can appreciate the songs you've been listening to the way the artists intended it to be.
● Bigger batteries:
Unlike some headsets made available in the market, the Bluedio HT headset is powered by a large rechargeable battery, allowing up to 40 hours of continuous music playback. Furthermore, it is equipped with a more robust Bluetooth 4.0 connectivity, which provides a more efficient power consumption, leading to a 40% increase in battery life.
● Multiple devices
Sometimes, when it comes to Bluetooth pairing, it may be a bit more troublesome as you switch between devices. But the people from Bluedio have made things a lot easier, by making its HT Headset to support multiple devices. Now, you can have a tablet play music, and have phone calls from your smartphone go through without a hitch.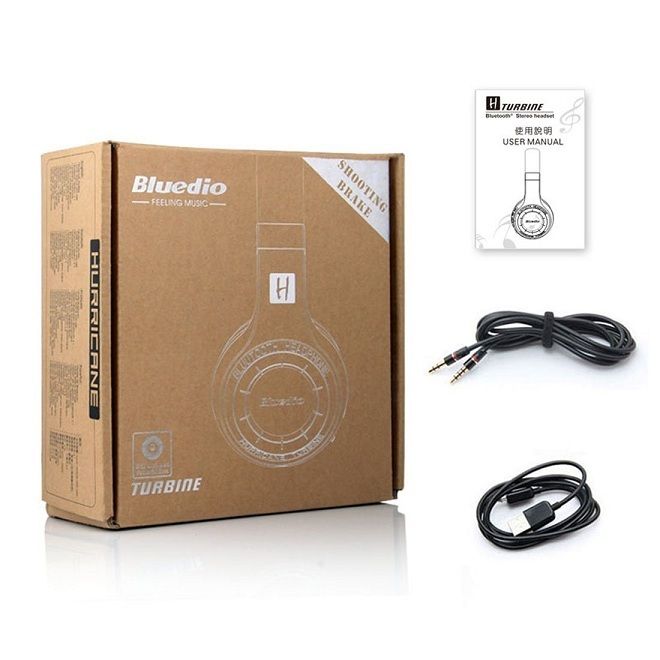 Colour Available: Black, Red, White, Blue
Package Includes:
1 x Bluedio HT/H+ headset
Warranty:
1 Year Local Supplier Warranty
Seller Information
Seller Information
Seller
Ohhsome
Ship-From Address
Seremban, Negeri Sembilan
Return/Exchange Address
Seremban, Negeri Sembilan
Notice on Return/Exchange
*All items sold on Ohhsome Store are covered under the Ohhsome Buyer Protection Guarantee and/or 100% Satisfaction Guarantee.

You can return your item to us within 7 or 14 calendar days, depending on the policy. Countdown starts from the date you receive the item to the stamped date on the parcel you post back to us.

*Requirements for a Valid Return Within 14 Days:
-Include Purchase Invoice in each return package box.
-Reason for return has to be valid.
-No refund policy.
-The difference will not be returned if the price of the exchange item is lower than the original item.
-OHHSOME reserves the right for final decision.
-OHHSOME reserves the right to alter this policy at any time.


*ONE-to-ONE Exchange of Products Within 14 Days:
-Only certain products with a manufacturer's defect are entitled to a ONE-to-one exchange (subject to availability of stock) if:
a. The product has an actual 'Manufacturer's Defect'.
b. The packaging and all its original content (including any software and manuals) is complete, in good and re-sellable condition.
c. The product is accompanied with original receipt.
d. Customer needs to email us within 14 days of the date of Invoice.

*For exchange or warranty purposes, customer needs to email to enquiry@ohhsome-disty.com included the following details in the email – Order No, Invoice No, Contact No, Product to exchange, Faulty Reason.

*Kindly email us first before shipping anything back to us, so that we can provide you with complete return instructions.
Return / Exchange Policy
Cancellation

Request for cancellation if product has not been dispatched after payment completion.

Return

Request for return within 7 calendar days following delivery date.
Check seller's approval on buyer's request.
Buyer sends product in question to seller.
Seller receives and checks returned product
Seller approves return and return is completed.

Exchange

Request for exchange within 7 calendar days following receipt of delivery.
Check seller's approval on buyer's request.
Buyer sends product in question to seller.
Seller receives and checks returned product
Seller send new product to buyer, and buyer receives it, and exchange is completed.
How to Request for Cancellation/Return/Exchange

You can request for cancellation after completing payment and if product has not been dispatched by then, cancellation request is approved and you can receive refund.
But, in case seller has already dispatched product, cancellation request can be rejected.
You can request for return after obtaining product, you should send the product in question to seller.
After seller checks if returned product is flawed, and approves your request, return is completed and payment is refunded.
You can request for exchange if wrong product is shipped, you should send the product in question to seller.
After seller checks if returned product is flawed, seller approves your request, and re-sends new product.

Criteria for Return/Exchange

You can request for return/exchange within 7 calendar days following delivery date. But return/exchange request cannot be made in following cases:

When request due to change of mind is made after 7 calendar days following delivery date
When product is used, destroyed or damaged
When tag attached to product is removed or package of product is opened and product value is damaged
When sealed package is opened or packaging materials are lost
When too much time has passed and product value has so decreased that its re-sale is not possible
When return/exchange request is made for customized product such as hand-made shoes or accessories
When components of product (including free gift) have been used or lost
When buyer did not follow instructions included in product

As e-voucher products are immediately sent to your e-mail, returns/exchanges are not available. Please take note of this before purchase, and input your e-mail address correctly.
As Mobile Top-up products are directly reloaded on your cell phone number, returns/exchanges are not available. Please take note of this before purchase, and enter your cell phone number correctly.
For any inconvenience regarding Cancellation/Return/Exchange, please contact Customer Service at 03-2720 0000 and we will do our best to help you.
Notice
Please note that, direct transaction with the seller without using 11street payment service can cause problems such as; not receiving the product, receiving different product etc.
For sales products and contents registered by the seller, 11street run by Celcom Planet has no responsibility on any of the registered contents.