New
RM 1.00 Additional discount per item for 2 or more quantity
Audio-Technica ATH-J100 Colorful & Stylish Wired Earphone
100% Genuine with official warranty

Fine fit with small body

Glass-motif design

1.2 cord & L-shaped plug

Excellent balance of mid-high range and low range for high-quality sound

18-22,000 Hz frequency band playing

200mW maximum input

Impedance 16Ω

Output sound pressure level 100dB/mW

Driver φ13.5mm
Music is your energy for life – the fuel for your heart and soul. Audio-Technica ATH-J100 Wired Earphones are specifically designed for active and daily use, to power you forward by delivering extraordinary comfort, style and an immersive listening experience that never sounds artificial, processed or filtered. Just pure sonic goodness for the high-octane tempo of your life.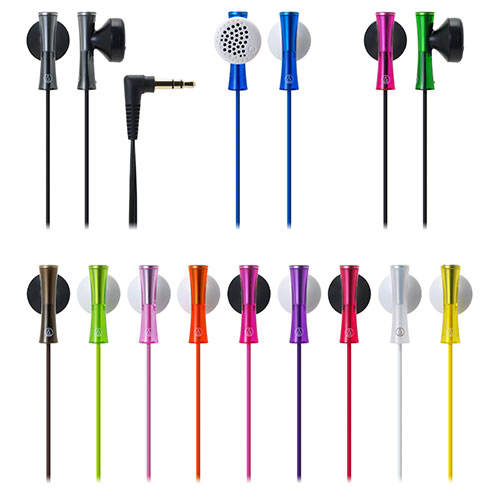 Comes in small and lightweight body of 1.2m cord and L-shaped plug that fits snuggly into the ear with a newly designed 13.5mm drivers to allow high-quality clear sound.
[Black]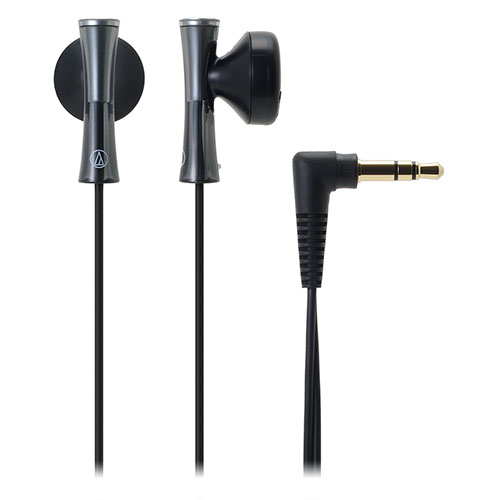 [Light Green]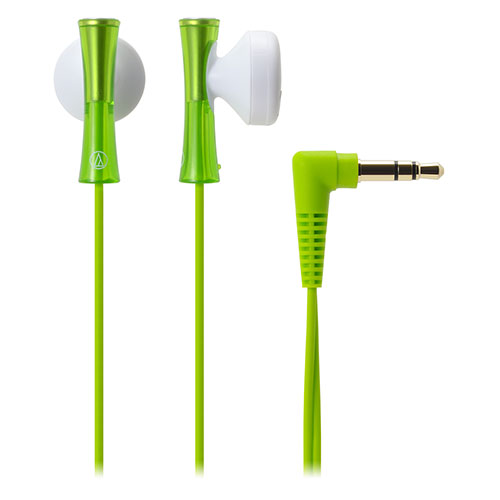 [Light Pink]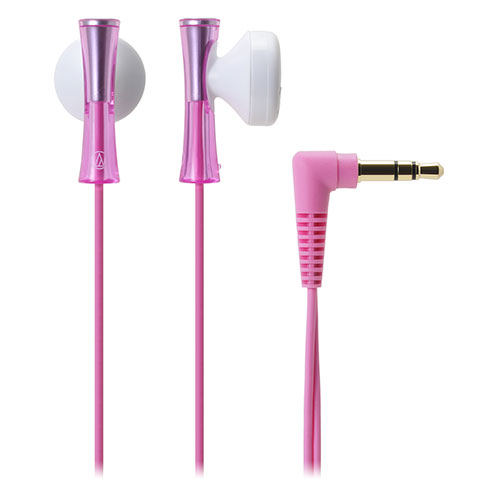 [Mix]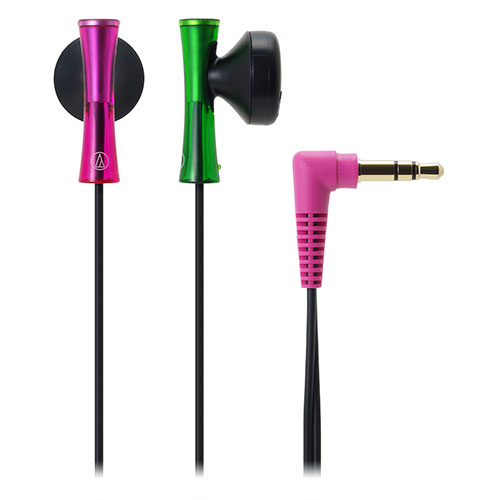 [Red]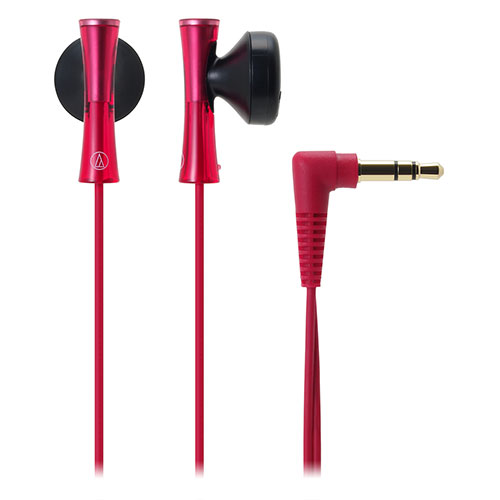 [White]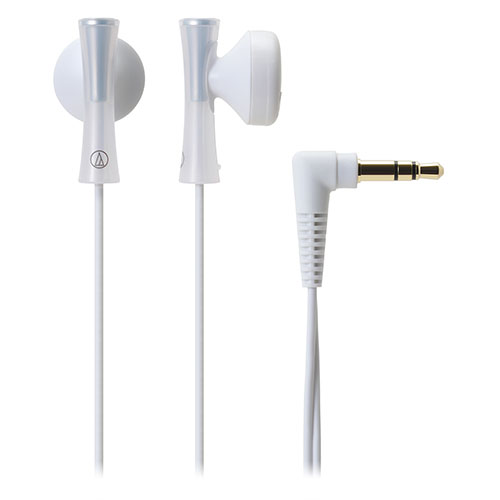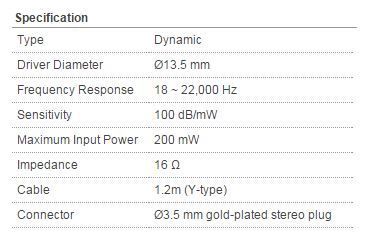 About the Company
Audio-Technica was founded in 1962, and it is now a worldwide group of companies focused on designing, producing, marketing and distributing audio equipment. They've won numerous industry awards and have set the standards for quality, durability, performance, and price for professional and non-professional users. Audio-Technica now creates high-performance microphones, headphones, wireless systems, mixers and electronic products.
Color:
Black

Light Green

Light Pink

Mix

Red

White
Package Includes:
1 x Audio-Technica

ATH-J100

1 x User Manual
Warranty:
Note:
1. Audio-Technica will provide a 12 month warranty on the products. The period of warranty commences from the date of purchase. The original complete product (including accessories) in the original packing must be presented before any repair can be made under warranty.
2. Within the period of warranty, Audio-Technica will remove any defects in the product due to material or manufacturing faults free of charge by either repairing or replacing parts of the products as we deem appropriate.
3. All costs, including mail, transportation, insurance and other incidental charges in relation to repair work, are at buyer expense. All other claims of any nature are not covered.
This warranty does not apply to any of the followings:
Defects or malfunctions caused by damage resulting from improper care, misuse or abuse of this product, or operation of this product contrary to the instructions contained in the owner manual.

Damage or defect caused by accident, water or battery leakage.

Damage caused during transportation or mail.

Damage caused by any modification or servicing performed by person(s) other than Audio-Technica authorized service centre.

Accessories, including batteries and AC adaptor, and other consumables.

Any consequential or incidental damages resulting from any breach of warranty, express or implied, applicable to this product.
Disclaimer:
Product information listed above for reference only.

We only selling genuine products in our store. These are not parallel /grey import, imitation, clearance, old stock, used, re-packed, rejected & discounted items.

We are running honest and sincere business, there is no simple way for getting the deal done without providing confidence for customer for their purchase.

If you are looking for genuine, original, with local support product, our store provides the exact item you want.
Basic Information
Basic Information of Product
Product Status/Sales Type
New
Product No.
688592
Weight (KG)
1 kg
Country of Origin
N/A
Shipping Method
Courier Service
GST Applicable
Not Applicable (Non-GST seller)
After Sale Service
The Black Box warranty policy is in accordance with the terms and conditions of its respective suppliers.
All our products come with warranty period as stated under every product page.

All courier charges for returning the product to us for exchange or warranty purposes will be borne by customer except if we send the wrong or defective product to you. In the event of defective items are sent in after the warranty period, sending back the repaired item to customer will be at customer's expense.

For enquiries and warranty, please contact us:

The Black Box
Whatsapp / Call: +6017-761 2388
Operating Hours: Mon - Fri (9am - 6pm)
Email: nicole.blackbox@gmail.com
Brand
None
Already purchased this product? Write your review here.
Read more

Read less
/300
(this will only be visible between you and seller)
All your Q&A posts are available in My Page > My Shopping Talk > My Q&A History.
Once seller replies, you will be notified by email.
Your posts may be removed and 11street reserves the right to suspend your account if inappropriate contents are found;

Any implication of direct trade / discounts with your contact number, email address, or any offline contact point.
Any indication of libel/defamation, inappropriate price comparison, unrelated ads, etc.
Seller's Information
Seller
theblackbox
Shipping from
Return/Exchange address
Notice on Return/exchange
All items at The Black Box are covered under the The Black Box 100% Satisfaction Guarantee.

1. Original receipt is needed for product exchange within 7 days after purchase.
2. Products can be exchanged on a one-to-one basis in case of manufacturing fault (subject to availability of stock).
3. No refund policy.
4. Products can be exchanged provided that the products are in new and original package - (including any software and manuals) is complete, in good and resalable condition.
5. The difference will not be returned if the price of the exchange item is lower than the original item.
6. The Black Box reserves the right for final decision.
7. The Black Box reserves the right to alter this policy at any time.
11Street Return/Exchange Policy
Cancellation

Request for cancellation if product has not been dispatched after payment completion.
Strictly no cancellation for E-voucher after purchased.

Return

Request for return within 7 calendar days following delivery date.
Check seller's approval on buyer's request.
Buyer sends product in question to buyer.
Seller receives and checks returned product.
Seller approves return and return is completed.
Strictly no return or refund for E-voucher.

Exchange

Request for exchange within 7 calendar days following receipt of delivery.
Check seller's approval on buyer's request.
Buyer sends product in question to seller.
Seller receives and checks returned product
Seller send new product to buyer, and buyer receives it, and exchange is completed.
No exchange for E-voucher purchased.
How to Request for Cancellation/Return/Exchange
You can request for cancellation after completing payment and if product has not been dispatched by then, cancellation request is approved and you can receive refund.
But, in case seller has already dispatched product, cancellation request can be rejected.
You can request for return after obtaining product, you should send the product in question to seller.
After seller checks if returned product is flawed, and approves your request, return is completed and payment is refunded.
You can request for exchange if wrong product is shipped, you should send the product in question to seller.
After seller checks if returned product is flawed, seller approves your request, and re-sends new product.
Criteria for Return/Exchange
You can request for return/exchange within 7 calendar days following delivery date. But return/exchange request cannot be made in following cases:
When request due to change of mind is made after 7 calendar days following delivery date
When product is used, destroyed or damaged
When tag attached to product is removed or package of product is opened and product value is damaged
When sealed package is opened or packaging materials are lost
When too much time has passed and product value has so decreased that its re-sale is not possible
When return/exchange request is made for customized product such as hand-made shoes or accessories
When components of product (including free gift) have been used or lost
When buyer did not follow instructions included in product
As e-voucher products are immediately sent to your e-mail, returns/exchanges are not available. Please take note of this before purchase, and input your e-mail address correctly.
As Mobile Top-up products are directly reloaded on your cell phone number, returns/exchanges are not available. Please take note of this before purchase, and enter your cell phone number correctly.


For any inconvenience regarding Cancellation/Return/Exchange, please contact Customer Service at 03-2720-0000 and we will do our best to help you.
Notice
Please note that, direct transaction with the seller without using 11street payment service can cause problems such as; not receiving the product, receiving different product etc.
For sales products and contents registered by the seller, 11street run by Celcom Planet has no responsibility on any of the registered contents.