2800mAh 2200mAh External Battery Power Case Power Bank for Apple iPhone 5S
X7 2800mAh iPhone5 5S Power Case

Battery Type: Lithium-ion polymer battery.
Battery Capacity: 2800mAh.
Conversion Rate: 99.5% in good condition, less 1% spare parts for free.
Battery life: Charge about 500 times.
Operating voltage: 5V.
Input Current: 800mA.
Output voltage: DC5V.
Output Current: 800mA.
Standby time: Up to 150 hours.
Charging Interface: iPhone 5 5S original USB.
Surface Material: Plastic.
Package: Retail crystal Box.
Type: Case.
Function: Power Case.
Working temperature: -10°C to 40°C.
Storage temperature: -20°C to +50°C.
PRODUCT FEATURES:
1. This product is lightweight and fashion, elegant, compact, and easy to put into handbag or travel bag; With holder, very convenient for watching video; Convenient, easy to use, high capacity.
2. This product can not automatically charge, it need to turn switch on can charge, turn switch back to OFF, phone stops charging.
3. When charged full, it will automatically stop charging, enter the power saving mode.
4. The product with intelligent control switch, when fully charged, mobile charger power off automatically after it no load one minute,enters power saving mode.
5. The product uses rechargeable lithium-ion battery, Charge and discharge can be recycled more than 500 times.
6. Please use the original charger to charge this for about 4-5 hours to get about 1800mAh, If exceed the capacity, charging time should be increased accordingly.Power LED lights to show how much charge the battery has left.
7. This product has USB charging and data transfer functions, can charging and data transfer at the same time.
8. This product uses the smart chip program to automatically control, make users to operate more simple, more humane, design automatic switch to prevent battery overcharge or over discharge.
FUNCTION OPERATION:
Discharge Switch: Directly toggle open key OFF/ON.
Power Indication: Press the button once about 3 second.
LED indicator Light.
Charging Tip:
1.Support Charging & Sync at same time;
2.The battery case would charge the iPhone 5 5S prior, when they are charged at the same time.
NOTICE:
1. please use original power adaptor to charge.
2. it is normal phenomenon that product gets hot when charging.
3. please keep surrounding well ventilated to ensure heat abstracted normally when charing ,otherwise,it might accelerate aging of the device,thereby reducing charging efficienecy and life of battery.do not put it in the fire and heating source, do not leave it directly in the sun or rain;aviod colliding.
4. Take it carefully to avoid dropping.
5. Don't expose to high temperature (60°C), Don't disassemble the battery to prevent short circuit.
6. In order to make the product play better performance, when first using this product, please complete the 12 hours of charging. If longtime not using, please charge or discharged one time every three months for the product.
iPhone 5 2200mAh Power Case With Flip Cover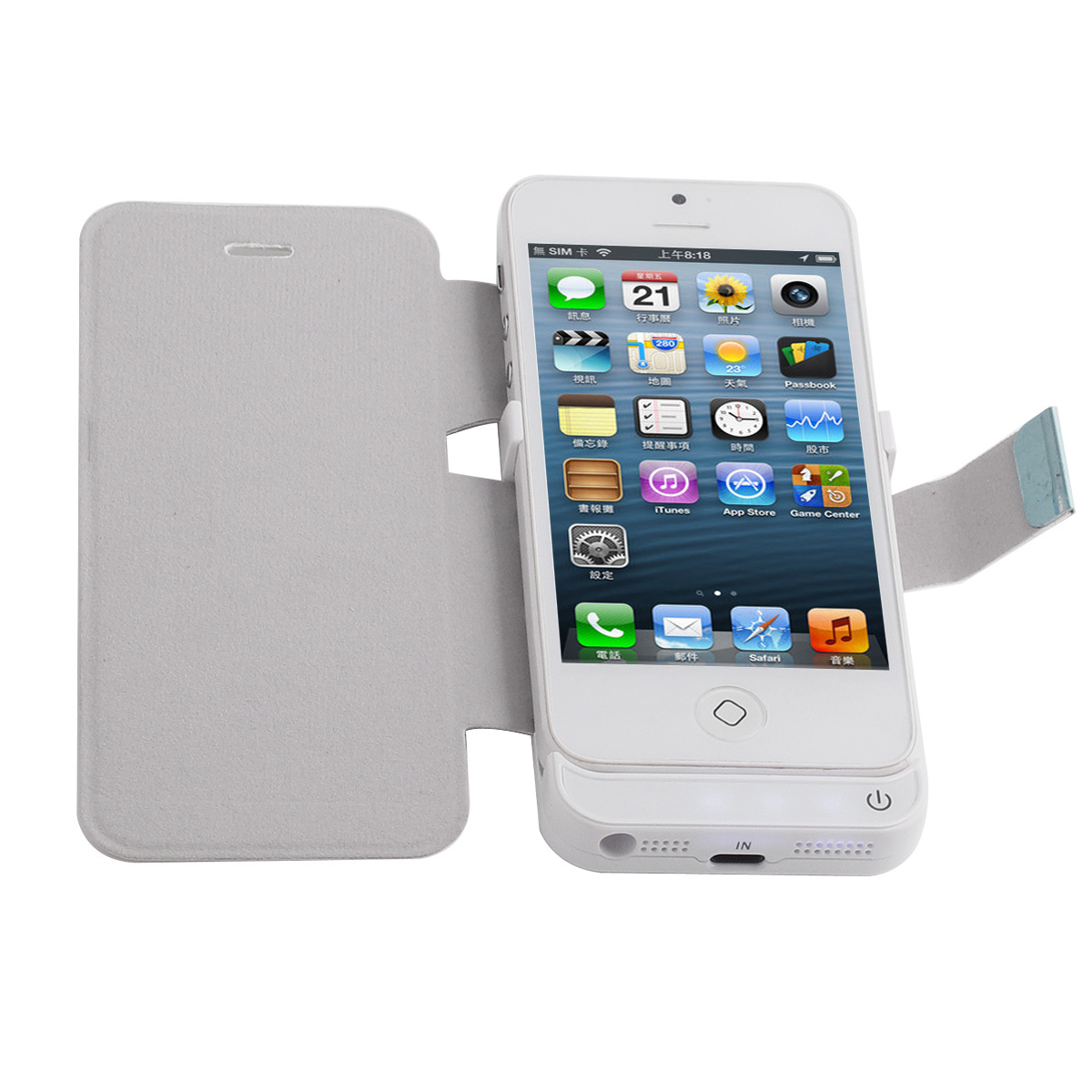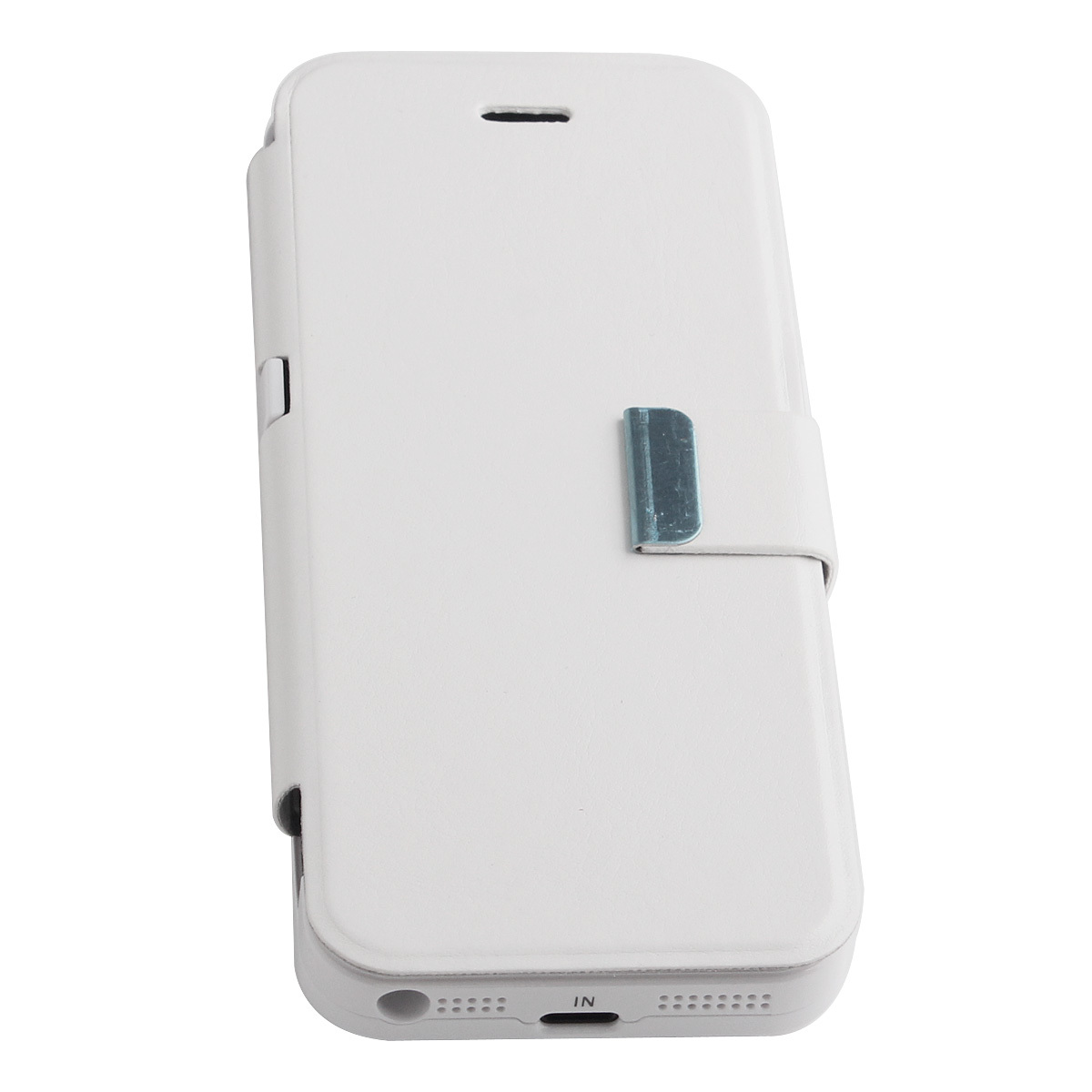 Basic Information
Basic Information of Product
Product Status/Sales Type
New
Product No.
918772
Weight (KG)
0.2 kg
Country of Origin
N/A
Shipping Method
Courier Service
GST Applicable
Not Applicable (Non-GST seller)
After Sale Service
Need to Talk to Us??
Kindly contact us at following methods:
yane.websales@gmail.com
Whatsapp/ WeChat/ LINE/ SMS +60102105535
Brand
None
Already purchased this product? Write your review here.
Read more

Read less
/300
(this will only be visible between you and seller)
All your Q&A posts are available in My Page > My Shopping Talk > My Q&A History.
Once seller replies, you will be notified by email.
Your posts may be removed and 11street reserves the right to suspend your account if inappropriate contents are found;

Any implication of direct trade / discounts with your contact number, email address, or any offline contact point.
Any indication of libel/defamation, inappropriate price comparison, unrelated ads, etc.
Seller's Information
Seller
Payavalue
Shipping from
Return/Exchange address
Notice on Return/exchange
TERMS CONDITIONS YOU NEED TO KNOW

1. Photos shown on product page actual size are served as reference purpose only. Due to the fact that actual product size and colours may be different based on the lighting and background colour and different devices used while viewing the website, we will try our best in showing the product photos that is the closet to the actual item. Therefore, we will not accept the reason of product discrepancies on our website.

2. Goods sold are all brand new. We are not held responsible for any items that are damaged or missing during delivery or postage.

3. We will not accept any return or refund of product unless:

* Wrong items delivered.
* Products are not functioning upon receipt.

4. You are responsible to report us if any of the above mentioned discrepancies within 3 days of receipt.

5. Return postage fees shall be borne by customer while bear the postage of the replacements via Pos Laju. Please
ensure that the affected items are returned together with their original packaging.
11Street Return/Exchange Policy
Cancellation

Request for cancellation if product has not been dispatched after payment completion.
Strictly no cancellation for E-voucher after purchased.

Return

Request for return within 7 calendar days following delivery date.
Check seller's approval on buyer's request.
Buyer sends product in question to buyer.
Seller receives and checks returned product.
Seller approves return and return is completed.
Strictly no return or refund for E-voucher.

Exchange

Request for exchange within 7 calendar days following receipt of delivery.
Check seller's approval on buyer's request.
Buyer sends product in question to seller.
Seller receives and checks returned product
Seller send new product to buyer, and buyer receives it, and exchange is completed.
No exchange for E-voucher purchased.
How to Request for Cancellation/Return/Exchange
You can request for cancellation after completing payment and if product has not been dispatched by then, cancellation request is approved and you can receive refund.
But, in case seller has already dispatched product, cancellation request can be rejected.
You can request for return after obtaining product, you should send the product in question to seller.
After seller checks if returned product is flawed, and approves your request, return is completed and payment is refunded.
You can request for exchange if wrong product is shipped, you should send the product in question to seller.
After seller checks if returned product is flawed, seller approves your request, and re-sends new product.
Criteria for Return/Exchange
You can request for return/exchange within 7 calendar days following delivery date. But return/exchange request cannot be made in following cases:
When request due to change of mind is made after 7 calendar days following delivery date
When product is used, destroyed or damaged
When tag attached to product is removed or package of product is opened and product value is damaged
When sealed package is opened or packaging materials are lost
When too much time has passed and product value has so decreased that its re-sale is not possible
When return/exchange request is made for customized product such as hand-made shoes or accessories
When components of product (including free gift) have been used or lost
When buyer did not follow instructions included in product
As e-voucher products are immediately sent to your e-mail, returns/exchanges are not available. Please take note of this before purchase, and input your e-mail address correctly.
As Mobile Top-up products are directly reloaded on your cell phone number, returns/exchanges are not available. Please take note of this before purchase, and enter your cell phone number correctly.


For any inconvenience regarding Cancellation/Return/Exchange, please contact Customer Service at 03-2720-0000 and we will do our best to help you.
Notice
Please note that, direct transaction with the seller without using 11street payment service can cause problems such as; not receiving the product, receiving different product etc.
For sales products and contents registered by the seller, 11street run by Celcom Planet has no responsibility on any of the registered contents.