1X Phyto Science PhytoCellTec 2Sllim Slimming Diet Green Coffee, Grap, Argan Stem Cell
PhytoScience - 2Sllim
Botanical Beverage Mix Kiwi with Green Coffee
1 Pack of 2Sllim (14 Sachets of 3500mg)
Main Ingredients:
Green Coffee Beans
Phytocelltec Grape Stem Cell
Phytocelltec Argan Stem Cell
Are You Ready To Lose Weight Naturally?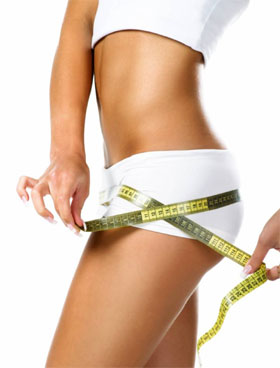 Good health and overall well-being starts by weighing just right for your height and build. Having the ideal weight is something everybody wants, but unfortunately do not have. One of the biggest challenges people face in life is losing weight. In a world where thin is the golden standard, many people torture themselves by going on fad diets and going through different weight loss plans just to achieve their ideal weight or figure. With 2 Sllim, weight loss, losing unwanted pounds and achieving the curve have never been easier, faster, and more effective.
2 Sllim is a proprietary blend of patented and clinical proven all-natural ingredients - Super Citrimax® Garcinia Cambogia, Green Coffee Bean extract, Phyto- CellTec™ Argan Stemcells and PhtyoCellTec™ Solar Vitis, an effective and wellprepared weight management formula for realistic and attainable results
Burns Fats
Enhanced curves

Beautifying
Super Citrimax® Garcinia Cambogia

A natural, non-stimulant, safe and effective fruit extract from the South Asian fruit Garcinia cambogia, that helps support healthy body weight. Super Citrimax® is rich in (0)hydroxycitric acid (HCA), a natural compound that supports dieting without affective the nervous system. Super Citrimax blocks the conversion of carbohydrates into fat by inhibiting an enzyme called ATP-Citrate Lyase. It promotes storing excess energy from unused carbohydrates as glycogen rather than fat. This then signals the brain to turn off all hunger signals. As a result, it suppresses appetite as well. Not only does Super Citrimax increase fat oxidation ("fat burning") and suppress the appetite, but it may also help lower bad cholesterol levels while pushing up the good cholesterol. In addition, it increases serotonin levels in the brain, a neurotransmitter that helps improve moods, as well as decrease hunger and improve sleep.
Curbs appetite
Reduces Caloric Intake
Inhibits Fat Production
Promotes healthy body weight
Increases serotonin for improved mood & better sleep
Lowers bad cholesterol levels
Patented & clinical-proven fad binder
Reduces body mass index
Decreases hunger
Green Coffee Bean

Green coffee extract has been found to significantly reduce fat absorption as well as fuel metabolic rates in the liver, both of which are very important in weight reduction. Green coffee contains a natural chemical called Chlorogenic Acid. This chemical slows the release of sugars in the bloodstream, a process which also helps in weight loss. Since chlorogenic acid increases thermogenesis (a process when body heat is produced), fat is burned faster for energy consumption. Moreover, because green coffee contains much more anti-oxidants than roasted coffee, taking green coffee supplements can also help in reducing the production of fat cells in the body.
Converts fat reserves into energy
Promotes fat metabolism
Uses enzymes to help regulate glucose pathways
Reduces hypertension
Lowers cholesterol
Balances sugar level
Cleanses the colon
Eliminates free radicals
PhytoCellTec™ Argan

PhytoCellTec™ Argan was developed to improve the regenerative capacity of dermal stem cells thereby achieving deep-seated rejuvenation of the skin which in turn will result in the restoration of the skin's firmness as well as wrinkle reduction. This active ingredient is based on stem cells of the Argan tree, one of the oldest tree species in the world. PhytoCellTec™ This active ingredient is capable of both protecting and vitalizing human dermal stem cells. This not only helps to accelerate the skin's natural repair process but also fights skin aging right at the root for a wonderfully fresh and radiant appearance.
Dermal rejuvenation of the skin
Vitalizes dermal stem cells, which are responsible for collagen and elastin production
Accelerates skin's natural repair process
Combats chronological aging
Fights wrinkles and loss of firmness
PhytoCellTec™ Solar Vitis

PhytoCellTec™ Solar Vitis is based on stem cells from the Gamay Teinturier Fréaux grape – a grape from Burgundy, which is characterized by an extremely high content of polyphenols for UV protection. PhytoCellTec™ Solar Vitis reliably protect epidermal stem cells from UV stress and thus from skin aging caused by light. PhytoCellTec™ Solar Vitis increases the vitality and efficiency of all essential skin cells and improves the skin's resistance.
Improves the vitality of stem cells
Protects epidermal stem cells from UV stress
2 Sllim – your real solution to excess weight and stubborn fat burning
Usage Recommendation
1 sachet 30 – 60 mins before meal; 2x daily 3.5gms x 14 sachets
Ingredients
Kiwi juice powder, Super Citrimax® Garcinia Cambogia, Green coffee bean extract, PhytoCellTec™ Grape Stem Cells, PhytoCellTec™ Argan Stem Cells, Stevia & permitted Kiwi flavouring.
Basic Information
Basic Information of Product
Product Status/Sales Type
New
Product No.
1420771
Weight (KG)
0.1 kg
Country of Origin
N/A
Shipping Method
Courier Service
GST Applicable
Not Applicable (Non-GST seller)
After Sale Service
Brand
None
Already purchased this product? Write your review here.
Read more

Read less
/300
(this will only be visible between you and seller)
All your Q&A posts are available in My Page > My Shopping Talk > My Q&A History.
Once seller replies, you will be notified by email.
Your posts may be removed and 11street reserves the right to suspend your account if inappropriate contents are found;

Any implication of direct trade / discounts with your contact number, email address, or any offline contact point.
Any indication of libel/defamation, inappropriate price comparison, unrelated ads, etc.
Seller's Information
Seller
NOZOMIC
Shipping from
Return/Exchange address
Notice on Return/exchange
For wrongly/defect delivered items:
We expect a return within working 7 days. Return items must be in it's original package and are in re-sell conditions. The Wind Cloud will bear the return postage fees. Cash refund is not allowed, we will arrange a shipment with the correct/same product.

Out of stock items:
To those item which payment had been made, and you do not wish to wait for re-stocking. Kindly provide us your full name and bank account no for a refund.

Missing items:
If your orders are shipped with missing items/accessories, kindly contact us via whatsapp or e-mail us pictures and details within 7 working days. We will rectify the issue ASAP and re-arrange another shipment for the missing parts that is zero cost to you.
11Street Return/Exchange Policy
Cancellation

Request for cancellation if product has not been dispatched after payment completion.
Strictly no cancellation for E-voucher after purchased.

Return

Request for return within 7 calendar days following delivery date.
Check seller's approval on buyer's request.
Buyer sends product in question to buyer.
Seller receives and checks returned product.
Seller approves return and return is completed.
Strictly no return or refund for E-voucher.

Exchange

Request for exchange within 7 calendar days following receipt of delivery.
Check seller's approval on buyer's request.
Buyer sends product in question to seller.
Seller receives and checks returned product
Seller send new product to buyer, and buyer receives it, and exchange is completed.
No exchange for E-voucher purchased.
How to Request for Cancellation/Return/Exchange
You can request for cancellation after completing payment and if product has not been dispatched by then, cancellation request is approved and you can receive refund.
But, in case seller has already dispatched product, cancellation request can be rejected.
You can request for return after obtaining product, you should send the product in question to seller.
After seller checks if returned product is flawed, and approves your request, return is completed and payment is refunded.
You can request for exchange if wrong product is shipped, you should send the product in question to seller.
After seller checks if returned product is flawed, seller approves your request, and re-sends new product.
Criteria for Return/Exchange
You can request for return/exchange within 7 calendar days following delivery date. But return/exchange request cannot be made in following cases:
When request due to change of mind is made after 7 calendar days following delivery date
When product is used, destroyed or damaged
When tag attached to product is removed or package of product is opened and product value is damaged
When sealed package is opened or packaging materials are lost
When too much time has passed and product value has so decreased that its re-sale is not possible
When return/exchange request is made for customized product such as hand-made shoes or accessories
When components of product (including free gift) have been used or lost
When buyer did not follow instructions included in product
As e-voucher products are immediately sent to your e-mail, returns/exchanges are not available. Please take note of this before purchase, and input your e-mail address correctly.
As Mobile Top-up products are directly reloaded on your cell phone number, returns/exchanges are not available. Please take note of this before purchase, and enter your cell phone number correctly.


For any inconvenience regarding Cancellation/Return/Exchange, please contact Customer Service at 03-2720-0000 and we will do our best to help you.
Notice
Please note that, direct transaction with the seller without using 11street payment service can cause problems such as; not receiving the product, receiving different product etc.
For sales products and contents registered by the seller, 11street run by Celcom Planet has no responsibility on any of the registered contents.